Bitcoin Blockchain Technology Is Shaping The Online Gambling Industry
In life the only thing that's constant is change or so we've been told. When it comes to blockchain technology we're the first to admit that it's an innovative change that's been creeping into our lives day by day. According to the latest Google trends, Blockchain technology and cryptocurrencies had a massive impact on the gambling industry, it's safe to say that there's a symbiotic relationship between the two.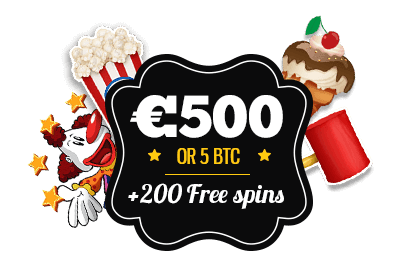 Many regard Malta as the biggest haven for licensed online casinos, a further boon to the jurisdiction's reputation is that it's planning to legalize the use of Bitcoin. In other words operators licensed here will be able to offer their customers Bitcoin as a deposit and cash out method. Now that Bitcoin is beginning to play a more prominent role the gambling industry's future looks bright.


Easy Access, Cost Effective and It's Legal
The moment cryptocurrencies burst onto the scene they've become the deposit option of choice for operators and players. It goes without saying that their pros far outweigh their cons. Taking this into account what makes them special? It's pseudonymous which allows the user a decree of anonymity, Bitcoin gamblers don't need to create an account at a casino or need to provide copies of their personal details. Some casinos even used verification documents as an exuse to delay payouts, luckily with cryptocurrencies this can't be used as an excuse any more. Withdrawals are cleared almost instantly and there are no handling fees involved.
Another important feature about cryptocurrencies is that they offer the user easy access to gambling sites bypassing jurisdictions with ease that don't regulate it.


The Games Are Safe (Provably Fair)
Every game on the Bitcoin Casino's floor has a 'Negative House Advantage' meaning that in the long run the house will always win. Despite this they still give players a fair shot at winning because their games are safe and tested for any irregularities on an on-going basis. Each casino is fully transparent, thanks to cryptography the industry is shaking off its dodgy reputation.
A Decentralized System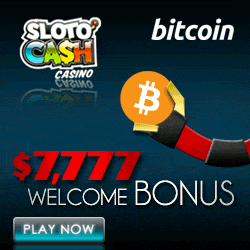 Bitcoin is the very first decentralized digital currency, it's not controlled by governments and it's completely safe to use. Essentially it is based purely on supply and demand allowing it to foster and nurture an eco system that adheres to democratic principles.
Anyone can use it; you can become a miner, you can used it to purchase goods and services and to gamble online. Although digital currencies are unique the blockchain technology on which the run are truly remarkable. Crypto platforms like Ethereum and vSlice permits token holders to share the profits generated by the platform.
Defining Wisdom of the Crowds
The wisdom of the crowds is a topic that keeps on cropping up a lot of late especially within the cryptosphere. Blockchain technology is leveraged by several projects in order to create a decentralized market which enables the user to bet on the outcome of an event. It ranges from predicting how an election will pan out, weather or sports events. The crux of the matter is it aims to provide token holders a decent return on the cash they've spent within government intervention.
The Future Looks Good
The Blockchain technology is a highly disruptive piece of technology albeit volatile at times, it's busy shaping our worldview, economies and how we transact with one another. It's given the man on the street a voice, a degree of autonomy and it's banking the unbankable.
Reference
1. https://cointelegraph.com/news/how-blockchain-technology-is-taking-gambling-industry-to-new-level