Video Poker has been around since the 70s and has become very fashionable over the last 30 years. Players no longer need to go to an actual land-based casino to play it.
The difference between the landlocked video poker and the online version is that the latter does not involve an actual person dealing the cards. It is all up to a machine's payout schedule and options to double up or cash out, which is similar to that of the poker slot machine.
The main reason for online video poker is that the player saves money by cutting down on traveling costs and drinks at the bar; with the added benefit that you can play from any location. Many players prefer playing anonymously and without the intrusiveness of players sitting too close.
There are many other differences like random number generators, increased winning odds and opportunities to practice, which slot machines and live dealers don't offer. Online casino software developers are continually designing more advanced versions with the sole aim of enhancing the player experience.
Casinowhizz garnered its combined knowledge of online video poker that will stand you in good stead next time you play this exciting game. Of all the casino games out there, video poker benefits the player most. This is not to say that every Tom, Dick, and Harry will walk away as a winner.
Video Poker Strategy | How To Win At Video Poker
PromoCode:

WHIZZ

500% + 50FS
Btcoin Accepted
USA Players Accepted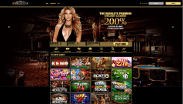 Promo Code:

WHIZZ300

For 300% Bonus
US & Australian Players Accepted
Bitcoin Accepted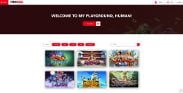 PromoCode:

WHIZZ250

250%
Large Selection of Payout Methods
USA & AUS Players Accepted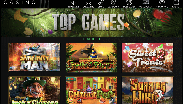 Code:

BSCWHIZZ

200% + $20 CHIP
USA Players Accepted
Instant Payouts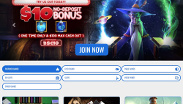 Ultra High Payout Percentage
Bitcoin Accepted
Extremely Low Wagering Requirement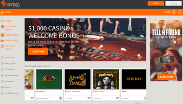 One of the highest rated Casinos
Massive amount of games
Big Bonuses with low playthrough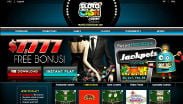 Daily Bonuses
No max Cashout
x5 Wagering Requirement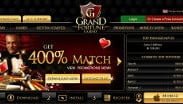 PromoCode:

WHIZZ400

400%
USA Players Accepted
Lots Of Tournaments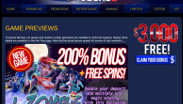 PromoCode:

WHIZZ310

310% Bonus
Huge Bonus No Max Cashout
Fast US Payouts
Instant Bitcoin Deposits
400% Bonus Promo
USA And Australia Accepted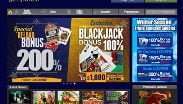 How To Play Video Poker
Video Poker is played in a virtual world. You can either play against the CPU system of the operator or against other players. It is an excellent way for novices to learn the game as most online casinos offer free games to practice on.
The cards look the same as a standard deck of cards, so there is no confusion in that arena. Poker principles are much the same as the games that the cowboys of the old west played (without the 6-shooters, of course… we hope!).
There are many variants of video poker and the rule books attached to each of them. The graphics of the various online casinos and poker variations differ as each designer adds some of their own graphics and mostly looks like slots.
Online video slots have the added advantage of options to win real money on jackpots. Players also have the opportunity to "hold" during the beginning of the game to have a better chance at a winning hand. Once the player has decided which cards to keep, then only can they click the "draw" button.
Video poker casinos take away the intimidation and bluffing that occur around a real table and strictly sticks to the paytable of the specific game. This means that even your highly skilled poker player can actually lose, specifically because of the fixed odds, set percentages, and random number generator software. In a live game, for example, trying to play for an inside straight, offers odd of 12 to 1, while in video poker the odds are much higher.
Most of the poker games that enter the online gambling market now include multiple hand options, huge payouts and side games with hybrid versions of keno and craps. The future looks exciting, indeed.
A "wild" card is one that represents any card. But it is important to note is that in video poker hands are ranked according to a five-card draw. Should there be "wilds" associated with a game, any hand will treat it wild similar to that of a five of a kind. However, should a Royal Flush include a wild card, it is then deemed as a lower-ranking hand than that of a traditional Royal Flush.
Video Poker Variants And Strategies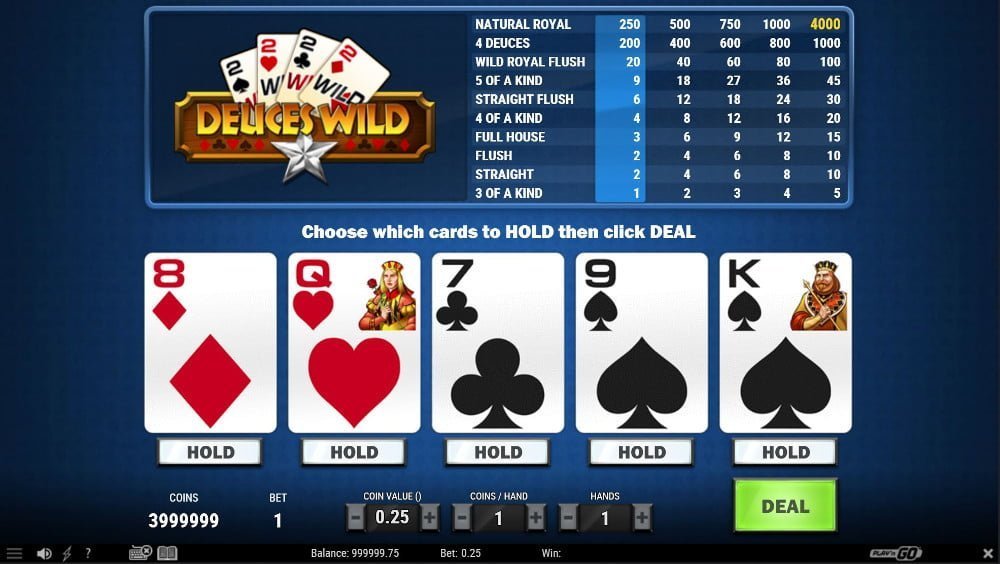 Deuces Wild
In this game, all the number 2 cards are all considered "wild." For example, if your hand contains three jacks and a two-card (irrespective of the suite), then you will essentially have four jacks. Because the chances of getting a ranking hand are excellent in Deuces wild, only a hand of three of a kind or better can win.
Video Poker Strategy
If you have 4 deuces, don't draw any cards. You're already a winner!

If your hand has three deuces and you are not going for a Royal Flush or 5 of a kind, then draw two cards.

Holding two deuces? Don't draw if you have 4 of a kind or better. If you are trying for a Royal Flush, then draw one card. If you have another hand, hold the deuces and draw three cards.

If you don't have any deuces, play for a Straight, Flush or Royal Flush.

Should you hold four cards and are going for a Straight, Flush or Royal Flush, then draw one card.

If you have 4 of a kind, draw one card only.

Three of a kind in your hand, draw two.

Draw three cards if you have a pair.

Draw two if you have three cards to a Straight Flush.

Hold two cards if you have same-suited high cards like 10, J, Q, K.

Draw five cards if you have less than a three of a kind. 
Joker Poker
Instead of a 52-card deck, the deck is now 53 because the Joker is added (the "wild"). The additional Joker makes it easier to achieve a higher-ranking hand. When you play Joker Poker, you need a higher-ranking hand to win. For example, two pairs or better.

Joker Poker Strategy
When you have three of a kind or higher, then hold.

Hold four cards to a Royal Flush.

If it's a four-card Straight Flush, hold the King or Ace.

Going for a three-cards to a Royal Flush? Hold.

If you have a paying pair of high cards, then hold.

Any three cards to a Straight Flush, hold.

Without the King or Ace, hold any four-card flush.

If you have four cards and are shooting for a straight, then hold.

Hold the Joker if you don't have a hand. Let the machine deal you 4 cards.



Jacks or Better
Jacks or Better is probably the most famous and familiar variant of video poker. The aim of the game is apparent. To be a winner, you need to have a pair of jacks or better in your hand. Playing this game will cost a minimum stake of five coins.

Jack Or Better Strategy
Should you hold a straight or higher, then hold.

If you have 4 cards to a Flush or Royal Flush, hold and draw one card.

Draw two cards if you have three of a kind in hand.

If you have two pair, draw one card.

Draw two if you are holding a three-card Royal Flush.

Should you hold a four-card straight, draw one card.

If you are holding two high cards (Jack, Queen, King or Ace), then draw three.

Draw four cards if you have a high card.

When you have three high cards (Jacks or better), hold two of the same suite. If the suits differ, hold the two highest cards.

If you have nothing, draw 5 cards.
Video Poker Playing Tips
Before you play, consult the paytables for each game and compare them. Try to go for those with the progressive jackpots as they usually pay out much more than a flat top machine, which is expressed in percentages and can go up to 100% in some games.
The odds are always better when the maximum bet is played. Five coins are the maximum possible bet. A jackpot with 5 coins can lead to a payout of up to 4,000 coins. In this example, if you bet only one coin, you will only receive a payout of 250 coins.
Know the game's rules and implement a strategy. Remember, you don't have an opportunity to bluff, so you will have to alter your tactic. In video poker, it is not smart play to keep a "kicker" instead of a pair (a kicker is a card that you hold onto in the hope of getting a better hand with draw-cards added). Use the correct strategy for the game because not all variants react to the same tactic. Variants like Deuces Wild or Joker Poker have wilds, and they are more complex.
If you just started playing video poker, don't jump into a jackpot game with your whole bankroll willy-nilly. Learn the variant, take time to practice it, and don't rush your hand. Lastly, that enigmatic Ace card! Video poker variants treat the ace card somewhat differently. It does not always carry that all-elusive value that comes with its reputation. In some games, when you are trying for a straight, an ace card can be high or low.
Video Poker Frequently Asked Questions
How Are Hands Ranked In Video Poker?
Each video poker variety has its own hierarchy of hands, and every deck has 52 cards divided into 4 suits, namely hearts, spades, diamonds, and clubs.
Suits have their own value and cards that belong to the same suite are called "suited." There are 13 ranks in a suite with the top card being the Ace. Cards are ranked from Ace, King, Queen, Jack, 10, 9, 8, 7, 6, 5, 4, 3, 2. The Joker is excluded from the pack unless it counts as a wild card. To form the best possible hand, the wild card can be assigned any value such as an Ace, Jack, or a 10.
Which Hand Is The Best In Video Poker?
The Royal Flush is the best hand. It is the Ace, King, Queen, Jack, and 10 of the same suite (hearts, clubs, diamonds or spades). The next best hand is the Straight Flush 10, 9, 8, 7, 6 of the same suite. Followed by penalties which are 4-of-a-kind, Full House, Flush, Straight, trips, pairs, and high card.
Which Video Poker Variant Is The Best For Beginners?
If you're just starting out, Jacks or Better is the number one variant because it is based on the five-card draw and easy to learn. You can choose which cards to keep, and it has a payback percentage of 99.54%.
Is Video Poker Fair At Online Casinos?
Yes, it is because the outcome of each hand is governed by a random number generator (RNG). Never rush your hand and make sure you "hold" the right cards.
What Must I Avoid In Video Poker?
Never hold the kicker (Ace) when you play Jacks or Better. The reason why players keep the kicker is that they hope for a better hand. Another mistake players make; they keep three cards of the same suite, hoping to hit a Flush or a Straight Flush.
How Can I Improve My Winning Chances Playing Video Poker?
Keep an eye out for the casino's promotions. If it offers a special bonus to play video poker, accept it. In our experience, a bit of free money can go a long way. If the casino does not offer a video poker bonus, don't be afraid to ask them for one. Always consult the paytable before you play and bet the maximum 5 credits.