Australian Legal Online Casino Guide
Online gambling is a popular pastime in Australia, be it betting on sports or casino games, the market continuous to grow at a prodigious pace.
In this section we're going to discuss the tax obligations, the law as well as important terms that pertains to the industry. Before you sign up an play at one of our Australian online casinos please go through this page first.
Gambling Legal Environment in Australia
During the early 1700s when settlers first set foot on Australian soil they brought a host of gambling ideas with them. Suffice to say not only was it responsible for entertainment but it shaped the manner in which people interacted with one another. Fast forward to today, the Australian government tried to regulate cyber gambling but offshore licensed casinos is making it difficult. As the industry evolves the government is trying to impose new laws that will regulate it properly.
The First Gambling Laws
The "Act to Restrain the Practice of Gambling and the Use of Obscene Language" and the "Vagrant Act" were passed in 1853 to prevent Australians from playing games known as tan-tan and two-up. Strange as it may sound betting and horse racing were allowed but cards games were still considered a huge no-no.
Gambling Law Applicable To Modern Day Australians
In a bid to properly regulate gambling online, the Australian government imposed new laws that prevents its citizens from playing at offshore gaming sites. It's of the opinion that a fully regulated market will protect its citizens, the tax gained from it will be used for local infrastructure and tourism.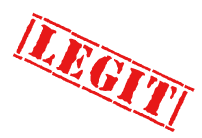 When it comes to land-based venues the first casino opened its doors for business in 1973 in Hobart. The government has given its territories and states the autonomy to draft new laws that prevents Australians from gambling at online casinos based abroad-so far it hasn't been very successful.
In the 1990s when the Internet was introduced to the world there were already a few online casinos that offered poker, slots, progressive jackpots and table games. The Interactive Gambling Act was passed by the Australian Commonwealth Parliament in 2001. The purpose of the Act was to stop Aussies from gambling at offshore sites and to prevent money laundering
How is the Australian Gaming Industry Regulated?
The Commonwealth is responsible for keeping tabs on the gambling industry, regulation now falls in the hands of the states and territories. There are several bodies like the Australian Capital Territory's Gambling and Racing Commission, the Northern Territory Licensing Commission, the South Australia's Independent Gambling Authority and the Victorian Commission for Gambling and Liquor Regulation that oversees matters.
Fans of live betting don't have to worry that the long arm of the law will catch up with them, numerous betting platforms such as slot machines and table games are offered in casinos throughout the country. In cash and tournament form, live poker rules the roost and can be played in Sydney and Melbourne casinos.
Players who wager online can play baccarat, craps, slots, blackjack, roulette etc. The government still hasn't nailed down its laws properly when it comes to licensed international online casino pokies-players can still play at these sites without being prosecuted by the law.
Interesting Australian Gambling Stats
A commissioned study conducted in 2007 indicates that approximately 70 percent of Australians gamble. Back then the Australian government received a staggering $5 billion in taxes from gambling. Live poker machines yielded around $3 billion and in 2011 tax revenue from gambling shot up to $15.8 billion per year.
Can Australians Wager At Online Casinos Based Offshore?
Yes they can. The government does have a problem with these operators because they're targeting their residents, as a result all the revenue is going straight to their coffers instead of to the government. In a nutshell, if you're from Australia you can still play at your favourite online casino without being labelled a criminal or flouting Australian gambling laws.


How To Deposit and Cash Out Your Funds
You can fund your account with a plethora of banking methods that are controlled by third-party processors. Popular withdrawal methods offered are Bitcoin, check, ewallets (Skrill and Neteller), eChecks and prepaid debit cards. Bitcoin is still fresh out the block but it's gained a huge following. Reason being withdrawals are practically instant, it's safe to use, withdrawal limits are larger and players don't have to provide their personal details.


Must I Pay Tax On Gambling Wins?
The good news is that if you scored a big win at an online casino you are not liable to pay tax. The Australian government still regards gambling as a luck, however, owners of casinos and betting companies must pay tax. Every state and its underlying territory has different tax rates. Just so that we're clear, players don't pay tax.
Can I Play in Australian Dollars?
International licensed operators such as Dunder Casino allows Australian punters to deposit and withdraw in AUD. Before you sign up ensure that you ticked the currency box, it can be found at the 'Cashier' section on the casino's web page.
Safety is Key
One of the main reasons why the Australian government wants to clamp down on foreign online casinos is the lack of transparency and they believe that players have very little recourse in the event they don't get paid their winnings. The latter couldn't be further from the truth. International online casinos are reputable and the veracity of their games are tested and audited by eCOGRA which ensures that the games are fair. In principal eCOGRA as an organization sets a very high standard for the industry.
As an Australian is my Money Safe?
All the casinos we've teamed up with ring-fences player funds, in other words the casino cannot use it to fund their operational costs.
Are The Casinos Fair?
Each pokie is governed by a random number generator (RNG) which means that each spin of the slot machine is completely random. Ensure that the casino is licensed, many are licensed in world-class jurisdictions such as the UK, Malta, Gibraltar, Isle of Man or Curacao. If an operator doesn't post its licensing information at the footer section, in the 'About Us' section or in its Terms and Conditions, it's best to avoid it.
What Must I Do if the Casino Refuses to Pay Me?
If you had a legitimate win and the casino refuses to pay you, you have several options at your disposal. You can contact the casino manager by telling him that you played within the ambit of the casino's rules accompanied by screenshots of your win.
If this doesn't help you can start a thread at Casinomeister.com under the 'Pitch a Bitch' section, or you can contact the jurisdiction in which the casino is licensed. (https://casinowhizz.com/site/online-casino-refuses-pay/)
Responsible Gaming Information For Aussies
The Australian government places a huge emphasis on responsible gaming. If you feel that you're a problem gambler please visit this site: http://www.problemgambling.gov.au/. It walks you through the various self-help techniques, legalities and other resources.
Gamblers Anonymous is another site that offers help and sterling advice (http://www.gamblersanonymous.org). They schedule meetings for you in Victoria, Tasmania and so on. If you have a gambling problem or know of someone please contact a member of these sites, they're available 24/7 and eager to help.