We haven't reviewed an online slot from Rival Gaming in ages. The good news is that they have a bunch of new slots coming down the pipeline.
Rival's latest slot Fantasy Fortune takes you on a trip to the world of dragons searching for treasure. So, beware here be dragons!
Anyhow, we've seen so many mash-up online slots with the fantasy theme they've almost lost their sparkle.
Fantasy Fortune has 20 paylines, 5 reels, and 3 rows. It's a low variance slot with an RTP of 94.4%. That is so typical for Rival to release games with RTPs that practically drop off a clip.
Be that as it may, Rival packs it in with Wilds, and 10 Free Spins with 3x multipliers as loot. There's also a Dark Night bonus game that will test your bravery.
At least you won't go down in flames as you battle those dragons. Moreover, Rival did not include the size of the jackpot in the game's stats sheet.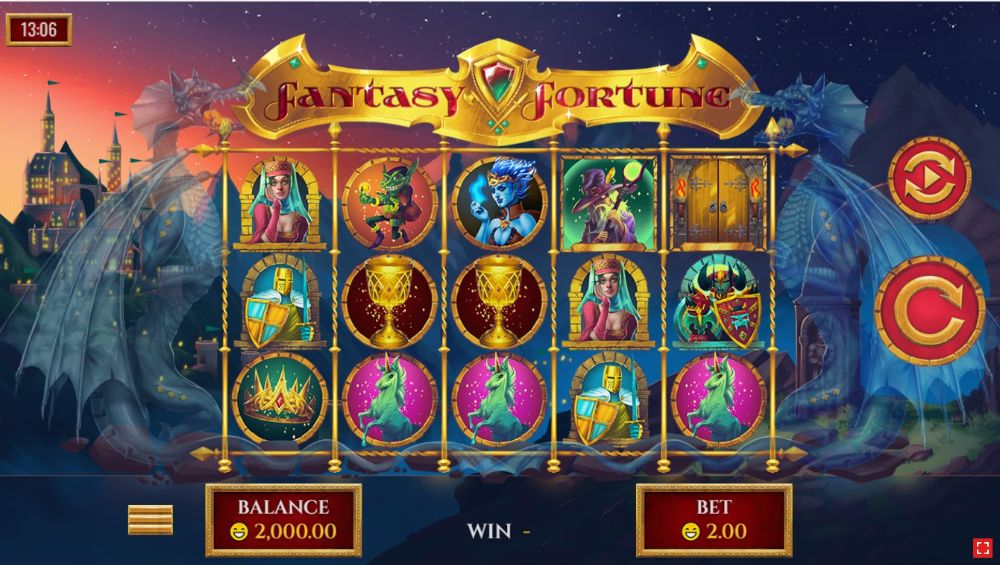 Features and Gameplay
We delve a bit deeper into the bonus rounds of Fantasy Fortune. The main attraction to us is the free spins feature with those 3x multipliers. For once we have a slot that rewards up to 10 free spins.
Cough, cough, we're talking to you Wish Granted Hold and Win with its skinny Respins feature. The main goal it seems is to conquer the Dark Night and not those dragons.
The Dragon is the Wild that substitutes symbols during a winning combination. If we circle back to the free spins feature it takes around 50 spins on average to unlock it.
Though it is a game with a low volatility it makes you "sweat" a bit. The Dark Knight bonus is a beast in itself and slightly harder to initiate.
Though it triggers on a random spin we have no idea how many spins it takes to initiate. Keep in mind, Rival will only release the slot on the 26th of June 2023.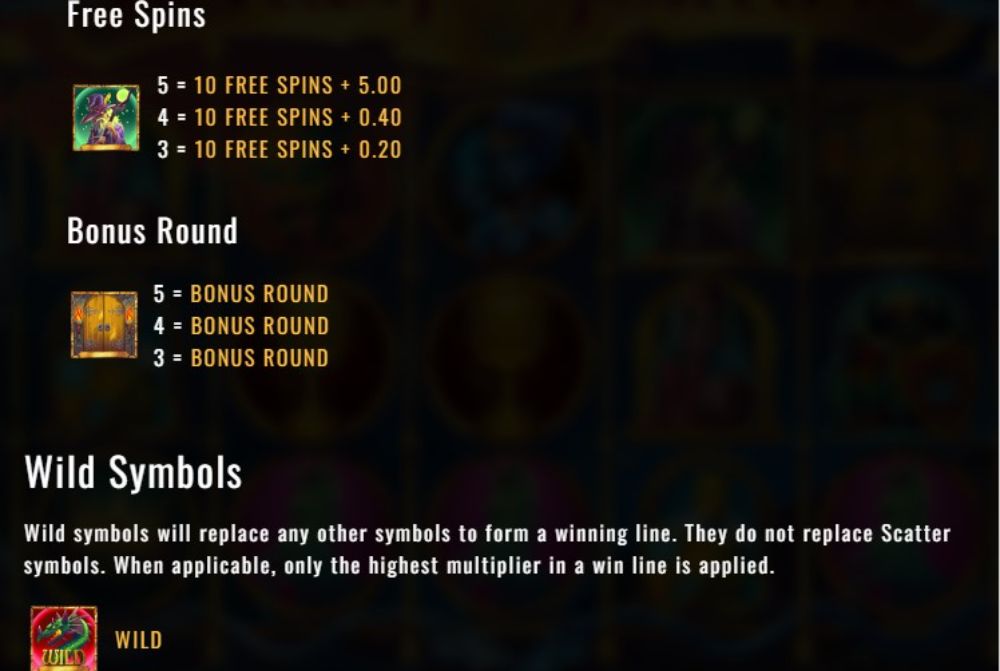 Buy Option
Fantasy Fortune does not have a Buy Option. Suppose Rival thought it was not necessary because it's a low-variance slot, so why bother?
A slot game that has a fantastic feature buy option is Dragon Gaming's Candy Factory. With a sweet 3x free spins bonus rounds we won more than $14,000 via its buy option.
Looking for an online casino to play Candy Factory? Wild Casino is one of the fastest-paying casinos online for US players.
You can play the slots online for real money with a bonus of $5,000. Best of all, Wild Casino allows you to cash out as much as $100,000 with Bitcoin.
Graphics, Sound, Symbols
Fantasy Fortune looks neat in portrait mode on your phone's browser. We did not experience any technical glitches with the other Rival slots.
We have reason to believe Fantasy Fortune will follow suit. The audio track compliments the theme, if it irritates you after a few sessions, hit the mute button.
The symbols are the Castle, Crown, Dragon, Goblin, Knight, Castle Gates, Mistress, Princess, Unicorn, Wizard, and Dark Knight. The latter symbol is the premium symbol.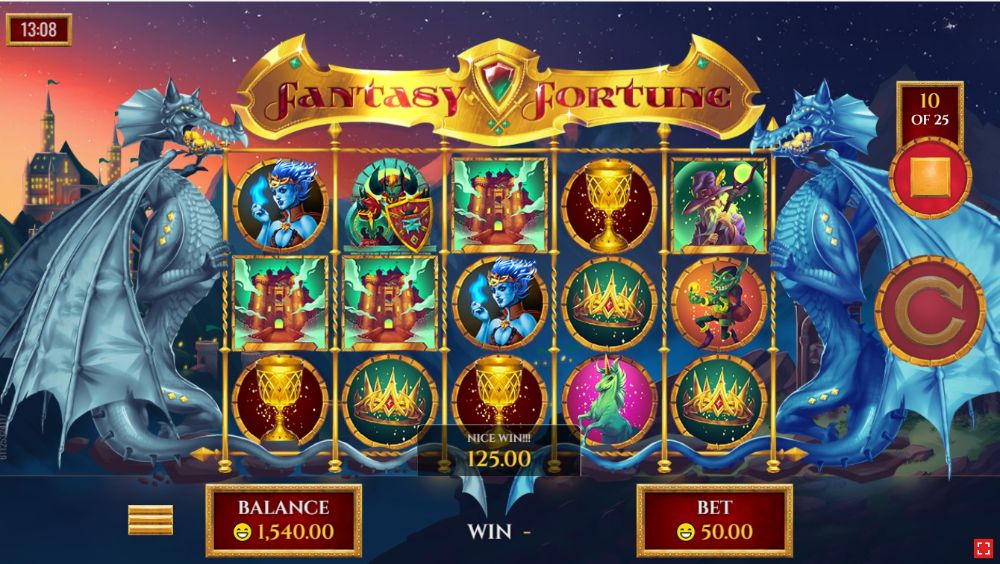 Payouts, Betting Range, and Jackpot
We'll update the slot review of the Fantasy Fortune slot once we're in possession of all the facts. The average Rival slot's betting range is a few cents to $50 per spin.
It's possible that Fantasy Fortune could be the same. Now, the jackpot is an interesting one, it won't be huge because it is a low-volatility game. Our best guess is that it will be around $5,000 to $10,000.
What Are the Pros and Cons of Fantasy Fortune
You can snag as many as 10 free spins with a top 3x multiplier on each free spin. The slot also has a Dark Night feature, apparently, it does not trigger easily.
When it eventually triggers the payout can be spectacular. With an RTP of 94.4% that hits us in the solar plexus because it's a low variance game.
Triggering the free spins could be a slog as well. Those are just some of the pros and cons we've rattled off. We're pretty much in the "dark" because Rival has not released it yet.
Final Verdict: Fantasy Fortune Slot
Rival only shared bits and pieces about Fantasy Fortune on their website. It's refreshing to see that they've jacked it up with a free spins feature and 3x multipliers.
The Dark Night bonus looks promising too. Though what concerns us is the average trigger of the bonus games. Not to mention the massive elephant in the room which is the RTP of 94.4%.
Perhaps it's one of those slots that prompts us to look the other way. Guess we'll just have to wait for its release to see how it swings.
In the meantime, we happily recommend Slam Dunk slot from Nucleus Gaming. The RTP is 96.33%, it offers respins when the Expanding Wild lands and offers a 500x jackpot.