Retropia is a Microgaming slot from one of the studio's partners, Epic Industries.co.uk. At least Microgaming drops a few bonus rounds such as Transmutation Devices and the usual Free Spins. This new online slots for money has 5 reels, 3 rows, and 25 paylines.
The volatility is medium to high variance. As such the Whizz team rates it a 7/10 on the volatility scale. Moreover, the hit frequency comes in at 20%, therefore, offering a winner on every 5th spin. What concerns us though it the jackpot of 1,250x your stake.
It doesn't really gel with the volatility tag because it's quite small. Not to mention the hit rate. At least, you can play the casino slots for real money from $0.25 to $80 at our top European slots casinos online.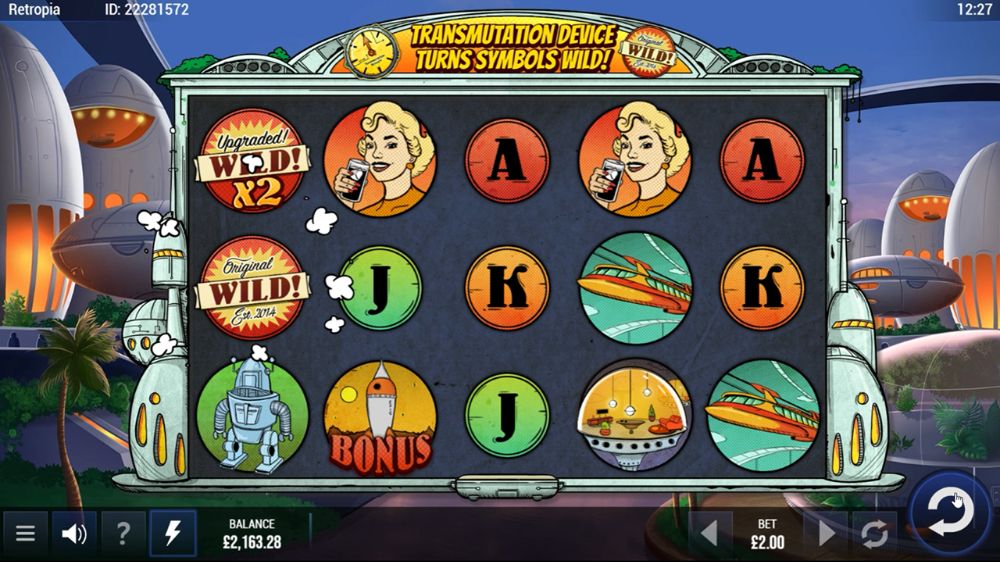 RTP & Symbols
There are two RTP versions of Retropia. Sadly, neither performs well. It's a choice between 95.35% and 92.06%. The better option might not be too bad, but it's well below average.
On the positive side, Retropia is a gorgeous slot to look at. The theme is all about a retro-future if that makes any sense. It's about how the future looked in the previous century. Big buildings that look like eggs, floating cars, and so on.
The symbols assortment is fresh, though the low-value symbols are card ranks. The high-value symbols such as the floating cars looking particularly nice. Character symbols appear on the reels and they pay the most. You can get up to 20x your bet for a full line.
Bottlecap Wilds substitute adjacent symbols when they appear in a winning combo. They also have values of their own and pay up to 30x for a full line. USA online slots casino players can check out Betsoft's Tower of Fortuna. The visuals are grand, the jackpot okay and the bonus round sublime.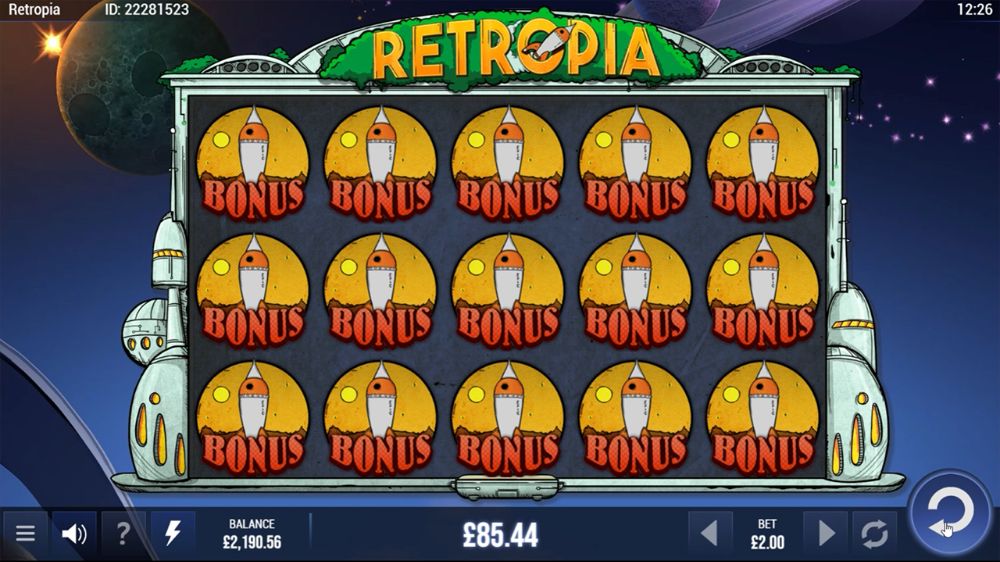 Bonus Rounds Retropia Real Money Slot
Transmutation Devices
Transmutation Devices appear on any random spin. When they do, they spin around to select one of the four possible directions. Once they stop, they'll transform themselves and all the symbols in the chosen direction into Wilds.
More than one of these symbols can land as well. If that happens and they point to the same place. Something magical happens the Wilds upgrade into Multiplier Wilds. The Multiplier Wilds multiply each other as well when used. Suffice to say that this can lead to big wins if the right setup occurs.
Free Spins
Get 5+ Rocket Scatters to trigger the Free Spins Feature. You'll get 7 free spins, plus one extra for each bonus triggering Rocket Scatter. The most you can get is 17 free spins. The twist? Each free spin guarantees at least one Transmutation Device. This means guaranteed Wilds on each free spin! Also, retriggers are possible, so the feature can go on for a while if you get lucky.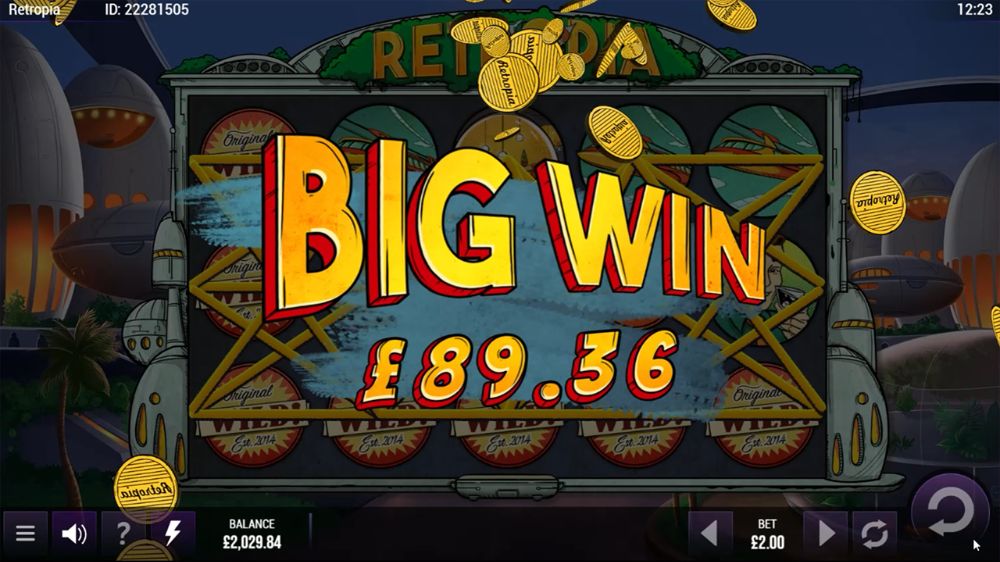 Retropia Tips & Strategy
We played Retropia for 400 spins and the overall feel was one of disappointment. The graphics drew us in, true. We also liked the gameplay for a while, especially the fun with Transmutation Devices. It's a good shell, but the math model is one tough pill to swallow.
Even if you find the best RTP version. You'll be grinding this rock for quite some time until you snag a big win. And, even if you do, it won't be huge. The max you can get is 1,250x your bet, a poor jackpot to be sure. We got only 47x our bet as our top payout during testing. It was good, but we won't be coming back for more.
Verdict
Retropia falls well short of expectations and it's one of the worse Microgaming slots around. The theme is fine and so are the visuals. The math model is where the slot falls apart, though. The RTP options are poor and the jackpot is only 1,250x. That means there's little to play for, even if the bonus rounds are fun.
For a much better alternative, turn to Microgaming's, Alice in WildLand. It's based in the world of Lewis Carroll and it comes with two playing fields. Those combine for a total of 40 paylines and a high 38.55% hit rate!
The nice bit about the casino slots for real money is that it pays often. For bonus rounds, you can get Wilds that copy onto the other field. Also free spins with a bonanza of Wilds. The jackpot is 12,000x your stake or $360,000 when playing for the max bet!