Jack Frost's Winter Infinity Reels is a PG Soft slot. It uses the Infinity Reels mechanic to keep the gameplay loop interesting. The basic setup has just 3 reels and 4 rows, so nothing to rave about. With plenty of bonus rounds and a frozen theme; it guides players to the big wins with a sublime yet simple engine.
Thematically, the pokie welcomes you to a frozen realm. There's a whole city in the background, but the interface is small and it has that distinct mobile look. By the way the slot looks fantastic on mobile devices as a mobile slot. You can play it at instant withdrawal casinos online in Australia.
The betting range AUD$0.20 is perfect if you want to test the game cheaply. High rollers can experience the adrenaline when they ramp up the stakes to a cool AUD$200 per spin! The volatility is high and so is the top jackpot of 100,000x your stake, which is incredible.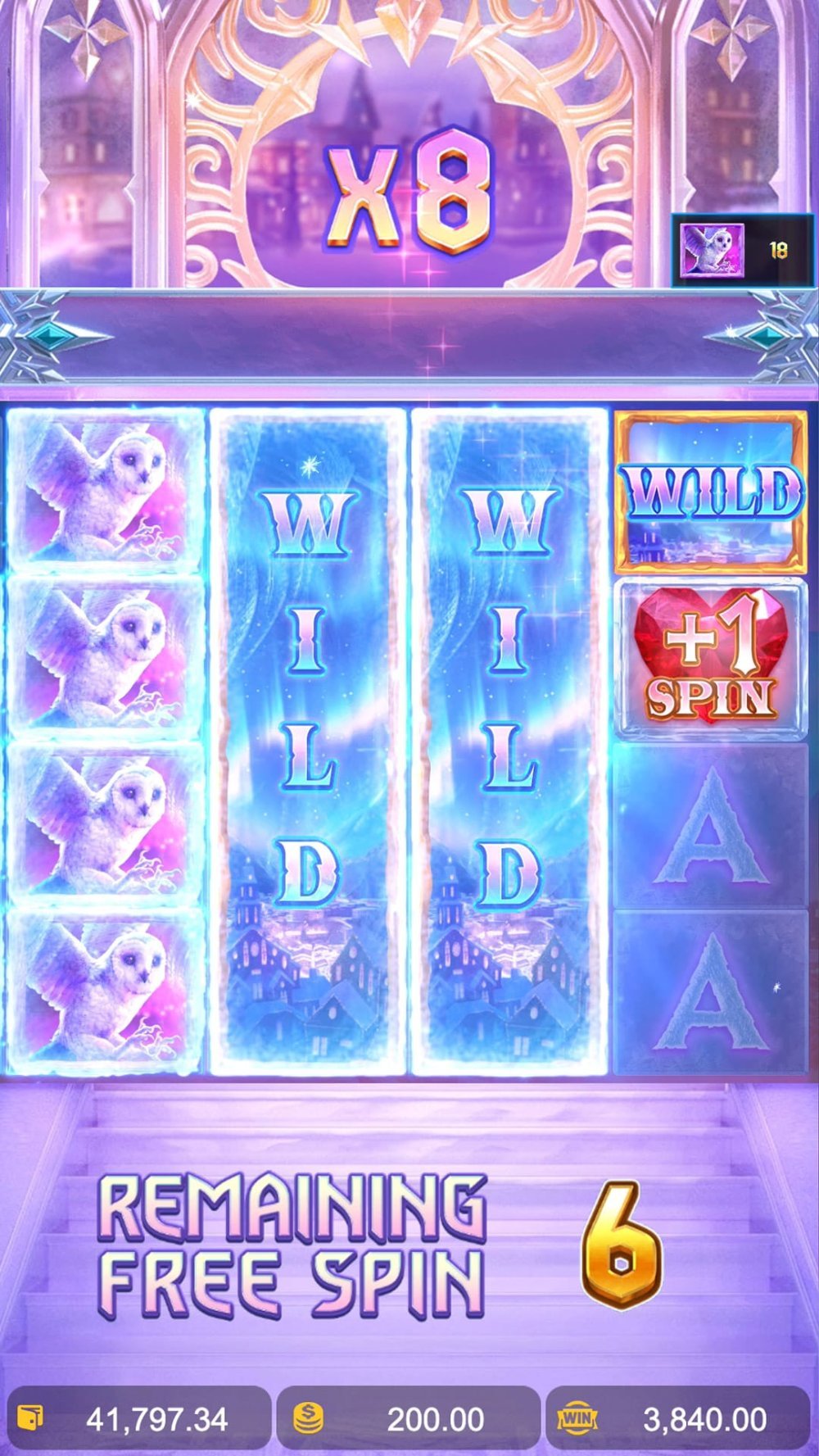 RTP & Symbols
The theoretical RTP of Jack Frost's Winter Infinity Reels is 96.70%. That's well above average and we like that PG Soft don't want any compromises on that front. There's no official hit rate to go with that number. Based on our testing, though, it seems that the game pays about once per 5 spins.
The graphics are excellent and we like the assortment of symbols mesh into icy themes. The low pays are about frozen card ranks, which is a nice touch. The high pays, on the other hand, have snowballs, snowflakes, owls and the titular Jack Frost.
It's important to know how the Infinity Reels mechanic works. There are 3 reels and 4 rows in the basic setup. You'll get a win if you get a combination of five or more matching symbols. If one of those symbols is on the final reel; the game engine adds an extra reel. This will continue for as long as the wins keep on pouring in. More importantly, there's a +1x global win multiplier whenever you receive a bonus reel – big wins ahoy!
Jack Frost's Winter Infinity Reels isn't available at online casinos that accept Americans. If you'd like to visit a frozen landscape in the USA, check out RTG's IC Wins. The slot machines sports 6 reels, 4 rows, and 4,096 ways to win. Plus, RTG juices up play with Re-Spins, multipliers and an a catchy theme.
Bonus Rounds
Bonus rounds are scarce in Jack Frost's Winter Infinity Reels. We have to talk about the Wilds and free spins because they're worth mentioning. Let's start with Wilds, they can land anywhere and they substitute for any other symbol. Even better, they automatically expand to cover an entire reel.
Free Spins
If you land 3 or more scatters on a single spin in the main game you'll pocket 10 free spins. Each bonus triggering Scatter adds an extra 2 free spins to your current free spin tally.
The good news is that the global win multiplier does not rest in the free spins. This means that they can grow into epic proportions. Two special symbols namely the Hearts and Stars pop us as well. The Hearts will net you an extra free spin, while the Stars add +1x to the global win multiplier.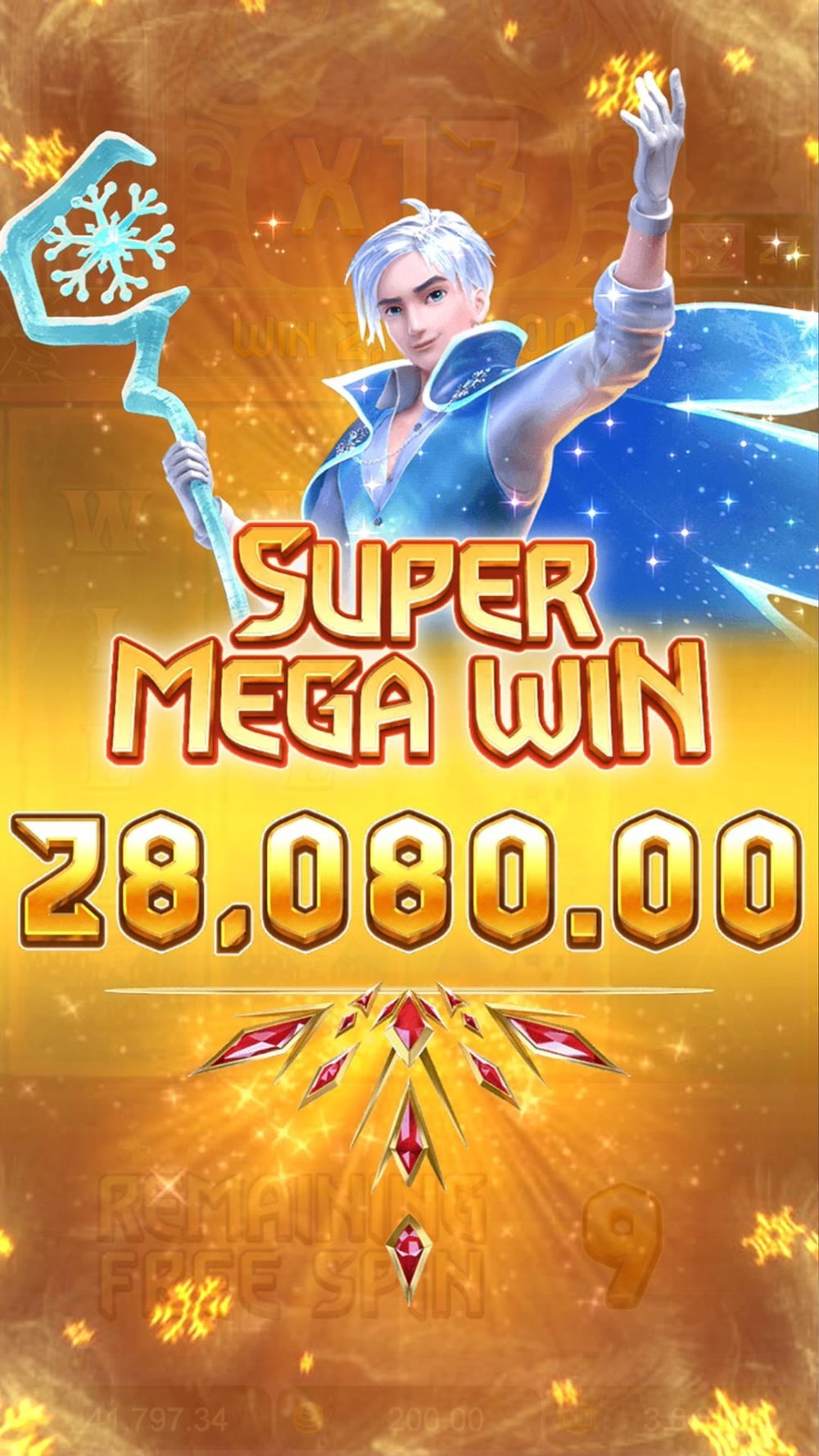 Jack Frost's Winter Infinity Reels Tips & Strategy
It's always a good idea to test a slot for real money online. We didn't go overboard as we kept things marginal with a bankroll of AUD$100. You can use the Auto Play feature and select 25 spins like we did. The cash prize we received on our third spin was €3.20. After that win the slot went cold turkey on us.
It picked up mid-way through the session with a few AUD$1 wins. Basically, it's just cannon fodder which showed no profit. We managed a nice hit with Wilds and owls for a top 7x win multiplier. Altogether, a reasonable win of €137.20! That came on spin 41, just as we were getting ready to abandon the game. Regrettably, we did not trigger the free spins feature during our testing phase of 100 spins. Besides, we made a profit of AUD$50.
It's clear that Jack Frost's Winter Infinity Reels can turn into a slog feast fast. The game's hit frequency borders on 20%. Therefore, we advise you to check your bankroll at the end of every session. Furthermore, double check your average bet to make sure you're not overspending your budget.
Verdict
Jack Frost's Winter Infinity Reels ramps up play with its Infinity Reels mechanic. Especially when we consider the free spins and the big win multipliers. Needless to say, the massive jackpot of 100,000x is a windfall in itself. Providing you win it of course.
It's one of those pokies that's almost too good to be true since it ticks all the boxes. However, it's also important to not overthink matters and to appreciate the game for what it is. The pokie's simple game engine and graphical display makes an impact immediately.As the game progresses we had moments where we enjoyed the game immensly. If you're chasing the big wins you can expect a winner after 850 spins, maybe more.
The Infinity Reels and the game's volatility allows you to relax. Which in itself is a feat because very few pokies can accomplish this feat. Simply put, it's a breathtaking slot.
If you had a good time we suggest you take Queen of Bounty pokie for a few spins. If the bounty queen like you, you can snag a multiplier of up to 40x in the Free Spins!