Online Gambling Industry Backs Bitcoin Cash
As a crypto currency Bitcoin once again proved its resilience this week (after the fork) especially after the success of its newest currency Bitcoin Cash (BCC).
One industry segment that couldn't be happier is the online gambling industry. Slots.com is the first online bitcoin casino that announced that it will be accepting the new digital currency as a deposit and cash out method. Players prefer Bitcoin because withdrawals are cleared within 20 minutes tops and it's safe to use.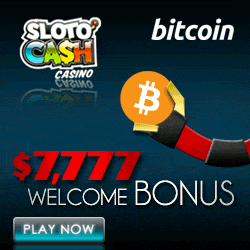 The operator announced it 2 days after the blockchain "fork"; a group of miners split from the main blockchain which gave rise to Bitcoin Cash. The Bitcoin community said that it anticipated this fork for years, it culminated in a stronger blockchain network since the former one was 1MB.
With the advent of Bitcoin Cash the size of the blockchain network will increase to 8MB. Strictly speaking not only will it award folk who own coins on the main bitcoin blockchain more leverage but it will give them more dividends on the new Bitcoin Cash blockchain.
The Bitcoin community, developers (Bitcoin Unlimited), Japanese retailers and the online gambling industry welcomed the digital currency. All of them said that they're going to add Bitcoin Cash to their list of payment methods.
Here's a list of companies that accepted Bitcoin Cash: Bittrex, Kraken, Viabtc, Bter, China's Huobi, OKcoin's Okex, Hitbtc, Yobit, New Zealand's Cryptopia, Nova Exchange, The Rock Trading, Coinexchange, and Stocks.exchange. Bitstamp said clients who left bitcoin on their exchange prior to the fork will receive Bitcoin Cash soon. Another company that's going to accept Bitcoin Cash is Coinfloor.
Why Online Casino Players Prefer Bitcoin
1. It's pseudonymous and secure. In other words it offers the users privacy without compromising the user's private details.
2. It's safe. All Bitcoin transactions are handled in a timely manner we've heard about cases where online casinos processed withdrawals within 5 minutes.
3. Larger cash out amounts. Players who use Bitcoin can withdraw bigger sums of cash. For example, if a USA online casino's weekly withdrawal limits is $5,000, bitcoin players can withdraw more.4. It transcends jurisdictions. One of the key components about Bitcoin is that it's not restricted to jurisdictions. In a sense it's a true 'global currency' that can be used from anywhere at any time.
5. It's Decentralized. It's not regulated by any government since it relies solely on supply and demand. There's only a certain amount of bitcoins in circulation (19 million plus). As a commodity gets less its value increases.
Coinbase Ups the Ante
"We've examined all of the relevant issues and decided to work on adding support for bitcoin cash for Coinbase customers. We made this decision based on factors such as the security of the network, customer demand, trading volumes, and regulatory considerations," David Farmer, director of communications at Coinbase
Although Coinbase (based in San Francisco) received a lot of negative press lately it said that it intends on adding Bitcoin Cash to its platform next year (2018). Once the company accepts the new digital currency it will be business as usual.
Bitcoin Is Not Slowing Down
At the time of writing Bitcoin traded at $3269.58 while Bitcoin Cash $334.
Source
1. https://calvinayre.com/2017/08/04/bitcoin/online-gaming-industry-bets-big-bitcoin-cash/