Does It Matter Which Slots Bonus You Pick?
It's that time of the month again where we answer pressing player questions. 'Candice' (not player's real name) recently asked us a slots question that pertains to its bonus features:
"If I get a casino bonus on slots and have a choice to pick from, does it really matter which bonus mode I select or is the outcome predetermined?"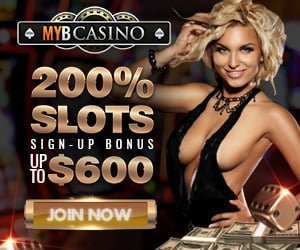 Candice, a bonus pick matters sometimes and sometimes it doesn't. We can make a large generalization by identifying 2 types of slots bonuses involving a player's choice. The first type of bonus is where you are able to see what's behind a bonus ("fair" bonus) once it's over and the second type is when your pick is revealed when the bonus is over.
In the "fair" bonus the slot randomly picks and assigns bonus wins to the items and waits for you to choose from the available options. At the conclusion of the bonus all values assigned to it are revealed. Your pick does matter during this type of bonus.
Let's say you pick the treasure chest with 50 credits but the one next to it showed 500 credits, well that's what your bonus win could have been! Then again if you're playing a slots that has a predetermined bonus it already picked and assigned the bonus for you. Your pick doesn't matter in this type of bonus and it won't affect the outcome of the game. The credit values of the object are not revealed at the conclusion of the bonus.
Some slots manufactures can be tricky by showing you the values if there are several levels to a bonus but they don't reveal it on the last one. We consider it a predetermined bonus disguised as a "fair" bonus. A slots that comes to mind is WMS' "Money to Burn''. Initially it looks like you're picking fire hydrants, and the bonus is fair because the values were disclosed. They're only revealed once you've picked the last fire hydrant. (http://www.vegasslotsonline.com/wms/money-to-burn/)
When the last fire hydrant was chosen what was behind the fire hydrant was not revealed and the bonus just ended up rewarding the progressives to the player randomly. The fact that the progressive win is 'predetermined' is that the game is listed in the paytable (Help Screen). Just so that we're clear, bonuses designed in this manner are defined in the help screen. Jurisdiction regulations dictate that if any bonus selection process can be construed as misleading to the player it must be explained in detail in the help screen.
It may seem 'unfair' that two different types of bonuses exist, there's no reason to be concerned. It's just the way designers programmed their games. Over time an "average" bonus win is still reflected by the math mode. The difference is whether or not the player is involved in the selection process or not. If you choose lottery numbers, a computer randomly chooses them for you, the outcome is still based on a random event that's controlled by a random number generator (RNG).
Is Maximum Bet The Best Bet When Playing Slots?
Jennifer asked us why people betting max credits are getting more pays and bonuses on slots than those who are only playing 2 credits?There's always an advantage when playing max bet on any slot machine. For example, many slot machines connected to a
progressive jackpot
pool awards players who bet more.
It's safe to say that your chances of triggering a progressive game increases as your average bet increases. Almost all life-changing progressives can't be won unless you're betting the maximum amount of credits on the game. (https://casinowhizz.com/site/mega-moolah-jackpot-slot-tips-strategy-win/)
Another example of a game that must be played with the maximum amount of credits is video poker because the Royal Flush is bonused at the max bet. Games like video keno have paytables that are structured in such a way that all wins are proportionate to the amount of cash wagered. If you're playing 2 credits you'll win twice as much as a player who's only betting one credit.
In summary. Whether you're playing a video slot or table game don't let a bad streak change the way you play, as long as you're following good rules (basic strategy at Blackjack). When you catch a few winners in a row don't be afraid to bet a little more. When you get a pair of eights in blackjack always split them, not because they make great hands but because a 16 is an atrocious hand. It's better to risk a few more chips and improve your overall odds.