How To Win At Slots? Best Slot Tips Strategy Guide
So you want to learn on how to win at online slots? although the Internet and technology are great tools they often contain loads of bogus information to mislead casino players. When we started Casinowhizz.com it was our intention to start a site that's dedicated to online slots fans with a focus on providing unbiased slot reviews, fact based strategy dispelling any myths and incorrect information.
We sincerely believe that we have the knowledge to accomplish this mission better than most sources you'll find on the Internet. As a team we've been in the online gambling industry for more than 2 decades; we've seen it all and we've don't it all. So far we encountered a few sources that are very accurate on slots, most of the review sites out there are biased, don't always believe what you read or hear.
How To Win At Slots Important Questions
What gets us is when we read a piece from so-called slot machine 'experts' that gives players poor advice on how to become a better slots player. Before you play a slots ask yourself the following questions:
Which game should I play?

When is the best time to play?

How do I establish my bankroll?

Which online casino offers the loosest slots/best sign up bonuses/perks etc?

When must I stop playing?

How do I get out of a losing streak?

What should my average bet per spin be?

Must I consult the Paytable (Help Screen) before I play?

Is it easier to win at progressive jackpot slots or a non-progressive slots?

Is it a low, medium or high variance slots?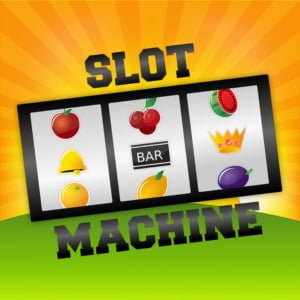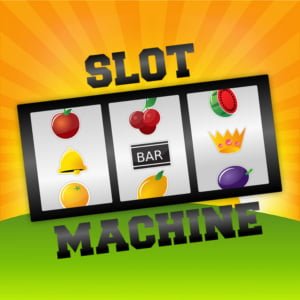 The above mentioned list can go on and on but you get the idea. What we want you to know is that during our tenure in the online casino business our experience is deeply rooted in the sciences. We don't present falsehoods we present facts. Our advise is not based on a hunch from a know-it-all or "professional gambler" we play the games ourselves with real cash. Over the course of this article we dedicate a section to dispensing some practical advice to all our readers and slot fans out there and show you how to win at slots more than you lose.
Win At Slots
To begin with slots are not skill-based games, you don't need to be an expert to play them but you must have a sound betting strategy otherwise you'll lose copious amount of cash in no time. If you're playing at an online casino chances are pretty good that you're just playing for fun or out to win some big bucks. Hopefully we're not laying it a bit thick but the outcome of any slot game is determined by a random number generator or RNG. Every slots within the casino's arsenal has been designed with a randomness that's built into its structure or mechanic. Let's put it this way the casino's sole aim is to provide entertainment but at a price.
Slot Tip 1. Establish A Bankroll
Smart slot players plan in advance, they decide how much money they're going to wager within a session. Your bankroll is the amount of cash you're prepared to spend at a online casino playing slots.
Don't count your winnings as part of your bankroll and always leave the plastic at home. Withdrawing money at a casino is not always a good idea because players can be 'overwhelmed' by the experience especially if it's their first time.
Slot Tip 2. Set Your Own Rules
Commit to a set of rules that are easy to follow and stick to them. When you play at Drift Casino have a clear-cut bankroll where you assign a portion of it to each slots or table game you're going to play.
We normally set aside £80 or so to play NetEnt's Gonzo's Quest it's a timeless NetEnt Slots Classic! Should we have some cash to burn we'll play Jacks or Better video poker. The remainder of our cash (winnings) we'll withdraw to our Bitcoin wallet account, this kind of self discipline pays off over time.
Slot Tip 3. Slow Down
A lot of players play multiple slot games at a time, to be honest we think it's better to just play one machine at a time. Playing two or three slots means that you're just risking your cash three times faster-don't play reckless instead play it safe. Sit back, relax and calculate how many spins it will take to trigger a bonus round.
If you don't have much money stick to low variance games, it normally takes 40 odd spins to trigger the free spins feature. The reels of an online slot machine spins at a blistering pace, avoid the quick spin feature, the sounds and winning animations of the game. Don't forget scheduled breaks, wear a watch, set an alarm if you have to.

Slot Tip 4. Lock Into The Casino's Promotions And Specials
Online casinos offer great welcome bonus packages that stretches your hard-earned buck even further to help you win on slots you play. Regular depositors get cash back on their losses, receive comps for slots play which can be exchanged for real cash. Try and get as much "free" cash as possible without risking your own bankroll too much.
What info do casinos collect from their players and if loyalty points affects the way they play?
The fact that slot games are governed by a random number generator doesn't make it very palatable with some players. If you visit a land-casino and they create your Player Club Card, you must show them your ID and give a valid email for the latest offers.
Taxes
In the United States players lucky enough to win a taxable jackpot must knows the casino requires a tax ID along with a photo ID before they'll pay out the win. This information is linked to the Player's Club Card on file.
All wagers made by the player is tracked by his Players Club Card the moment it's inserted into the slot machine. The casino uses this information to generate a number to indicate how much money has been spent. Balancing the amount spent based on the wagering data tells the casino how much money is being earned by a particular Player's Club Card account.
Online casino sites do the same or more or less at least, instead of using a Player's Club Card they use tracking software that keeps tabs on every game you've played, the amount of bets you've made within a session and the comps you earned. The aforementioned information is important to the casino because it must know how much money it must "reinvest" in its customers in order to retain their business.
Slot Player Types
Each casino reinvests into each player differently. This makes perfect sense because the casino's player base is made up of different players that ranges from low, medium to high rollers. It stands to reason players who deposit and play small amounts of cash at a time receive the smallest perks.
Players who spend more money receive special bonuses, cash back (Rebate) on their losses, loyalty points and comps they can exchange for real money making it easier to win at slots. However, it's important to understand the "reinvestment" bit since it's calculated using a percentage of the total money the player wagered.
Let's a assume a low roller spends $50 and a medium staked player spends $300 on a 3D slots like Betsoft's Yak Yet & Roll which you can play at MYB Casino, the casino is willing to invest a 10% cash back on the player's losses and award 1 comp for every $10 wagered.
High Rollers
Furthermore, should the player become a loyal depositor they'll be invited to the site's VIP casino program that gives them extended rewards such as faster cash outs, higher withdrawal amounts, special bonuses, refer a friend bonuses, free spins on the newest Betsoft slot machine releases and even birthday gifts. To join the 'Exclusive Club' players must be prepared to do their bit, spend money.
If you play in a land-casino your Player Club Card tracks every game you've played, once you've accrued a fair amount of comps you can either exchange them for gifts or for real cash. To say the least this is really a good deal. Let's put it in a different way, if you're presented with a choice between buy 5 coffees and get the sixth one free, what will you do? If you like drinking coffee like we do it's a win-win.
Perks
The same principle applies when it comes to online casinos doling out perks. Whether your trying to win at slots playing at brick-and-mortar casinos or online make sure you get rewarded for the cash you're going to spend. Players who receive rewards based on the amount of cash they've wagered are returning players. It's safe to say the more returning players a casino has the better its incentives are.
When playing a slot game the first rule is to always bet with your head and never over your head, and don't play under the influence of alcohol. Once you've set a budget (bankroll) aside let's have a look at how much cash you must wager.
Players who prefer video slots must pick a wager that covers all the possible ways to win. Assuming you intend on playing a 30 payline game wager, 30 credits. If the game has 20 lines and offers an additional 15 credit bonus bet, wager the 35 credits! If you play a slots that is 1,024 ways to win for 50 credits, bet 50 credits!
VIP
High roller slot players must play slot games with a max bet jackpot and bet the max bet. If you're not prepared to follow the advice we're going to give you in this section we suggest you find another game. When playing slots never play a game that expects you to wager credits beyond the number of paylines.
Players not prepared to wager the maximum stake or feel uneasy about it should walk away. Now, how about winning at reels slots? The same rules apply, cover all the lines, play the maximum bet, make the bonus wager and play the max bet if the game requires it. If you can't play the game this way lower the coin denomination. Now that you understand the basics let us reveal our 'secret online slot machine' strategy to you.

Play The Right Slot To Win!
One of our favorite slots is NetEnt's 3D slots Gonzo's Quest, it has a lucrative free spins round that awards 10 free spins with 15x multipliers, base game wins benefit from wilds and 5x multipliers. With 20 paylines, 5 reels it's a well-balanced slots that pays well, make sure your average stake per spin is £0.40 pence, if you can afford it don't wager anything less!
The reason why we're mentioning this is because it's a high variance slots. If you want to bet more by all means go ahead but we find that £0.40 pence per spin has always worked well for me. We always start with a wager that's twice the minimum bet. If you lower your bet chances are pretty good you'll walk empty handed.
Winning Slot Tips
If we want to win money we need at least 100 spins (£0.40×100=£40) to trigger the free spins. As such we're not going to play the 3D slots with less than £40. In principal we're prepared to risk £40 on Gonzo's Quest because this is the amount we can afford to lose and have fun at the same time.
Once we start playing we need to trigger the free spins as quickly as possible, then again it's way easier said than done. Essentially we try and trigger the free spins initiated by 3 Gold Disk scatters before our bankroll is depleted. If we succeed in triggering the free spins within 100 spins we'll try and initiate it for the second time chasing that 20 free spins this is just another way on how to win at slots. The free spins might not pay as much it did the first time we triggered it. Rather walk away with the cash you've won upon conclusion of the first free spins round.
In summary. Hope you enjoyed this article and that you found it interesting. If you play slots don't go chasing the jackpot, obviously it would be nice if you hit it but becareful. Only increase your average bet per spin if you're up and for a certain amount of spins.