Betting Strategy Monopoly Live Dealer Dream Catcher?
Before the live dealer spins the Wheel you have a few seconds to place your bets. The betting options range from 1x, 2x, 5x, 10x pays, 2 Rolls, and 4 Rolls.
We kept our bets to a minimum of $0.10 and once we got to know the ropes we increased it.
We doubled our bets by betting on the 2 Rolls and 4 Rolls respectively. If you bet on them you'll have to fork out a bit more cash because they offer big cash prizes.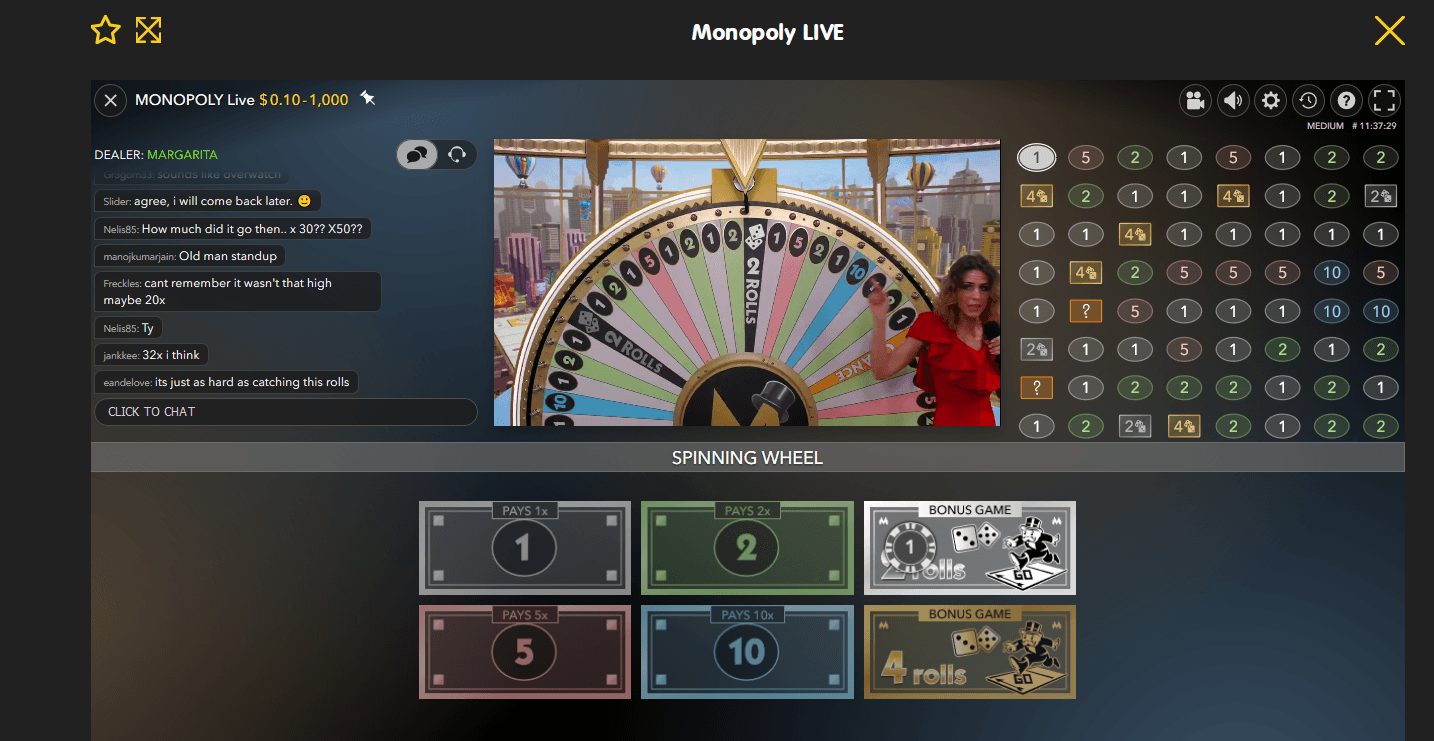 Bonus Rounds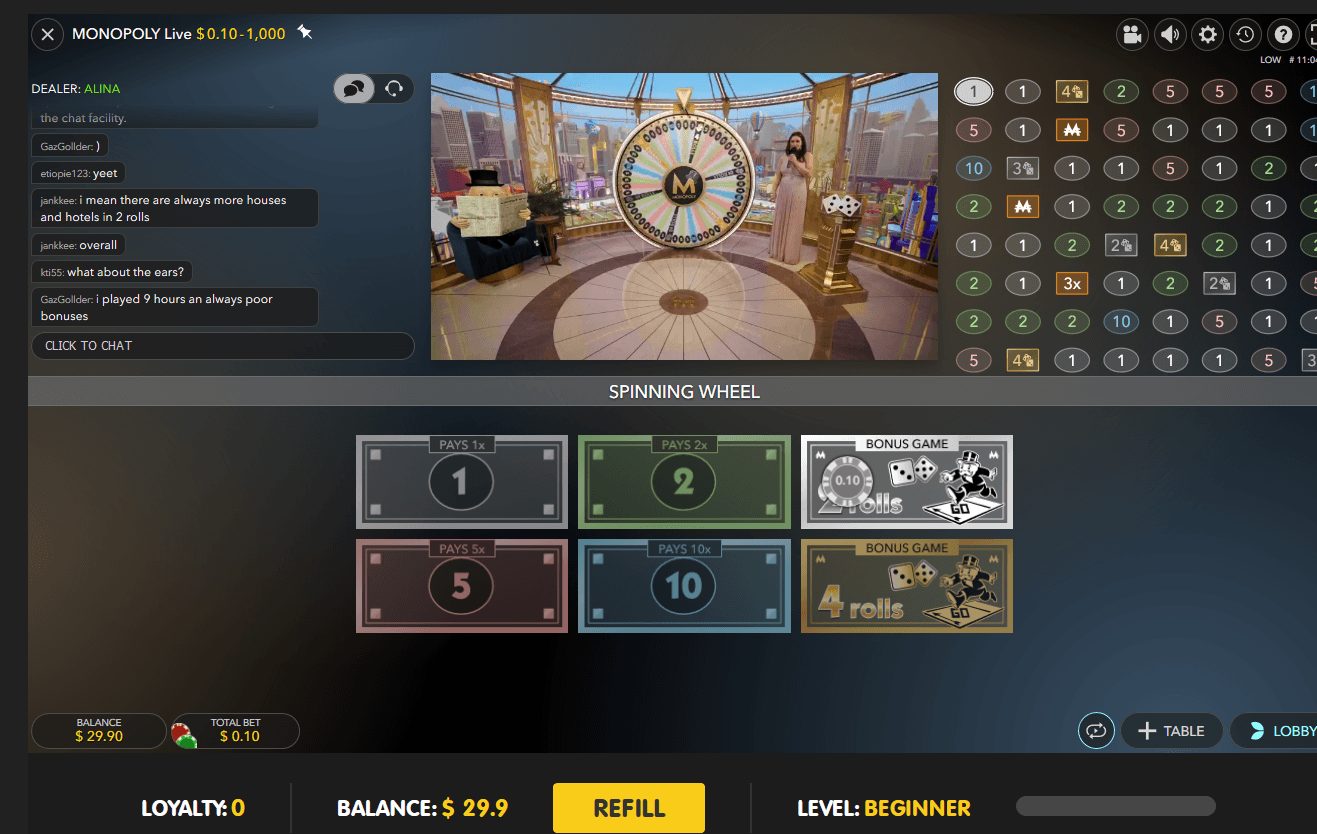 ($8 win during the 2 Rolls Bonus Game)
At an average bet of $1 the Wheel finally lands on the 2Rolls! Once the 2 Rolls Bonus Round triggers the action takes place on a Monopoly Board.
Mr. Monopoly then rolls the dice. If the 2 dice yield the numbers 3 and 5, Mr. Monopoly moves 8 positions on the board.
Each property offers its own distinct cash prize and multipliers from 3x to 150x. Whatever, you don't end up in Jail!
If you want to take a break from Monopoly Live Dream Catcher Edition, play slots for real money.