Forest Mania Slot: Winning Strategies And Tips
There's been a couple of new video slots releases that received glowing reviews from players across the board, but one game that stood out for me is iSoftBet's Forest Mania. Aside from its 100 paylines, it features a double reel set with 5 additional reels and 12 columns-talk about innovative streaks and impeccable visuals!
What makes the slots even more appealing is that it offers a free spins mode that awards up to 10 free spins, a high RTP (return to player percentage) of 96.2% and a 'Big Machine' feature where up to 3 reels can be turned into random wilds (Wild Reels) on a single spin! With a slew of captivating streaks in its cap I simply had to play the game. The symbol that offers the top cash prize is the little Red Critter, hit 5 at the maximum bet per spin and you'll win a cool 250 coins.
There are three critters to the left of your screen which become animated after every win. Armed with a bankroll of £100 I decided to play Forest Mania at NextCasino. This UK licensed online casino offers a superb match bonus of up to £700 and a cracking 200 free spins to first time players. The coin value starts at 0.01 up to 1. If you select a coin value like I have (0.01) your average bet per spin will be £0.50 and if it's 1 you'll bet £50 per spin.
Base Game
The biggest win I had during the base game was when I hit 5 of a kind Wilds on both the left and right reels, I won a whopping 1,265 coins (£12.65) or 24x my stake. The interesting bit about the 'W' (wild) is that a purple critter pops up at the top of the left screen and tosses a nut in between our 3 wacky friends.
A fight ensues where a 'Golden Wild' pops out and added to the left and right reels boosting winning combinations. One thing about the wild is that it pops up after every 5 or so spin, it really spices up base game wins. Talking of which, the slots pays out every 3 to 5 spins during the main game but wins are relatively small.
Free Spins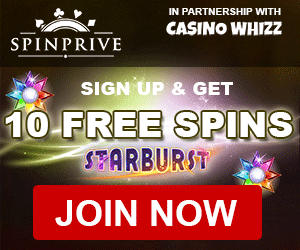 I finally triggered the free spins feature after 50 odd spins. The pesky purple squirrel tossed a nut in between the 3 critters, instead of a wild, it spewed out a clock which said "Congratulations You Won 4 Free Spins'. Not the amount I was hoping for since I was shooting for the customary 10 free spins, then again any free spins is better than nothing.
What followed next completely blew me away, ever heard of the saying that 'less is more', well it certainly applied here! I won a smashing 2,330 coins or a win of £23.30 (47x my stake) on just 4 free spins! It's nuts I know by the way pun intended. At this stage of the game I practically broke even and decided to press on.
Triggering the free spins is completely random and it's not triggered by any scatters. I must admit the game is a tad more complicated than most of the other slots I've played and comes across as low to medium variance. What I like about the free spins is that the 'Wild' pitched virtually on every single spin boosting my wins by a hefty margin. At the conclusion of the free spins you'll return to the base game.
Now, this where the game really surprised me-I triggered the free spins again after just 2 spins! Out popped the clock again and this time round I received 8 free spins, I couldn't be happier. I hit a couple of 'Big Wins' thanks to those wilds and won £36.50. With a profit of £35 I decided to stop playing, I didn't want to push my luck any further. All I can say that iSoftBet's Forest Mania is a great slots and gave me some crazy wins. If I have to describe the game I'd say it's like picking up a diamond in the rough.
Tips And Strategy
What makes the game unique is the Wild symbol which gets tossed among the 3 critters after ever 3 or 4 spins, hit 5 of a kind wilds and you won't be counting pennies but pounds! Despite having some really big wins I didn't deviate from my average bet of £.50 per spin. I decided that greed wasn't going to get the better of me on this one and stopped playing while I was up.
The free spins feature is another beast in its own right. If the wild appears it can turn an entire column of reels into wilds! Suffice to say when this happens during the free spins you'll win a substantial amount of cash! Forest Mania is a classic in a sense and larger-than-life in more ways than one.
In summary. There are a couple of caveats though since no slots is perfect. For one there aren't any scatters that trigger the free spins, the free spins don't always pay well, some players said the biggest amounts they won here were 22x their stake.
I guess what sets my wins apart from theirs is that the wilds virtually pitched on every single free spin, if they appeared in the left reel section they were replicated in the right reel section-the net result was some incredible wins.
The trick of the slots is to trigger the free spins early on and to land as many wilds as possible in the right reel column. The game has a remarkable high pay back percentage even at the lower bets levels. At one stage I felt that it was giving me a payback of 98% which makes it definitely worth giving a few spins. I might be wrong here but the hit frequency of the game hovers around 25%.
Note, wins are entirely random and each player might have a different playing experience than I have. If you had a bad session don't try and recover your losses, stop playing immediately.