2019 has been a good year for online slots machines. Maybe not the best we've seen, but some impressive titles were released by various software houses. Since the year is already halfway, we picked the best 3D slots of the year thus far. From our official list, 'Best Slots of June 2019', we have pooled our own personal picks of the games we think deserve the top spots. In other words, slots with tail-waggling goodness.
Initially, we aimed for a Top 5, but due to some tie-breaking, we extended the list to a Top 10. Many players often ask us, "Why slots?" To us, the modern slot game with its immersive visuals, range of in-game bonus rounds, high RTP's (theoretical return to player percentage), big jackpots, and captivating titles; thoroughly pulls us from reality and plunges us into a virtual world of wonder.
Each slots on our list is fully compatible with mobile devices (Androids, iOS, tablets), and can now be played at our top Mobile Casinos, USA Casinos Online, Australian Casinos, or our UK/European Casinos with free credits, real money or cryptocurrencies (Bitcoin, Litecoin, Dogecoin, Ethereum and Bitcoin Cash).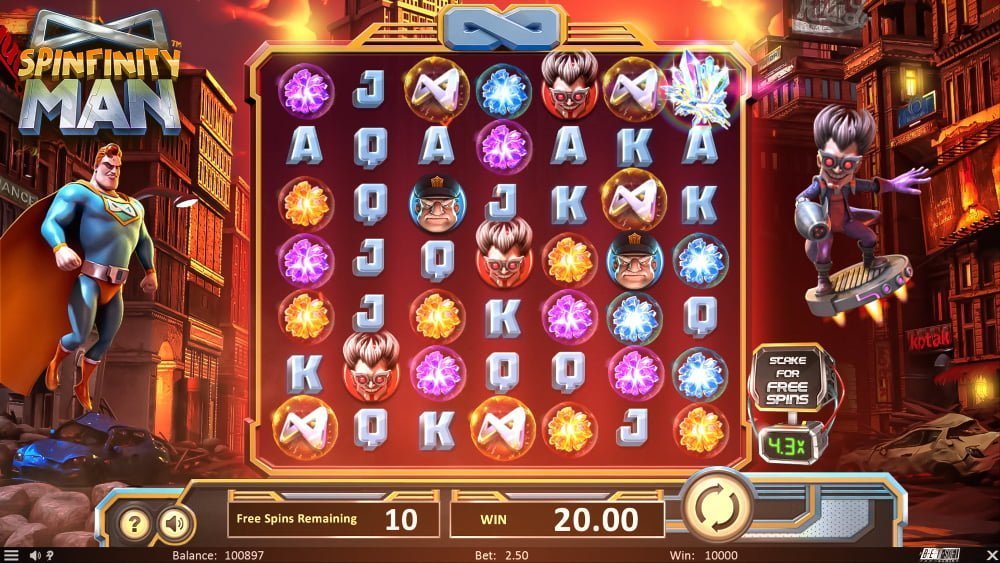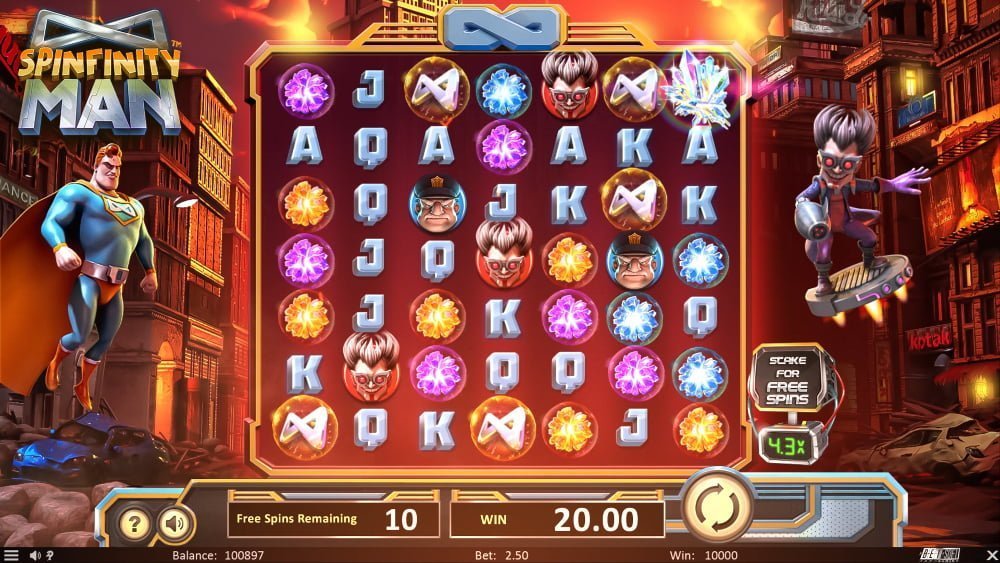 1. Spinfinity Man (Betsoft)
"Betsoft Gaming's Spinfinity man with jaw-dropping HD graphics, allows players to amass huge wins, as he squares off against his evil nemesis: the dastardly Mr. X. Chase him through a Metropolis and battle for the big wins!"
As far as slot machines with Superhero titles go, Betsoft's Spinfinity Man deserves our top spot. These days, the box office is dominated by comic book and superhero movies. It was just a matter of time before software providers started releasing them. With gob-smacking visuals, a 7×7 layout, an RTP that borders on 96%, a big jackpot of 5,038x your stake, and plenty of hard-hitting bonus rounds, Betsoft's Spinfinity Man nails gameplay in every possible way.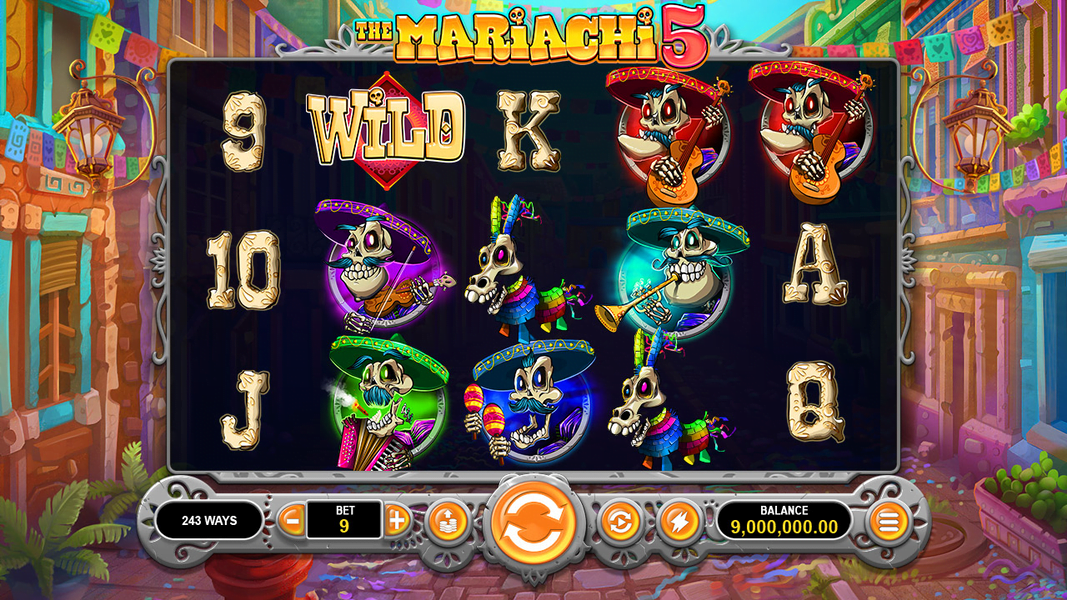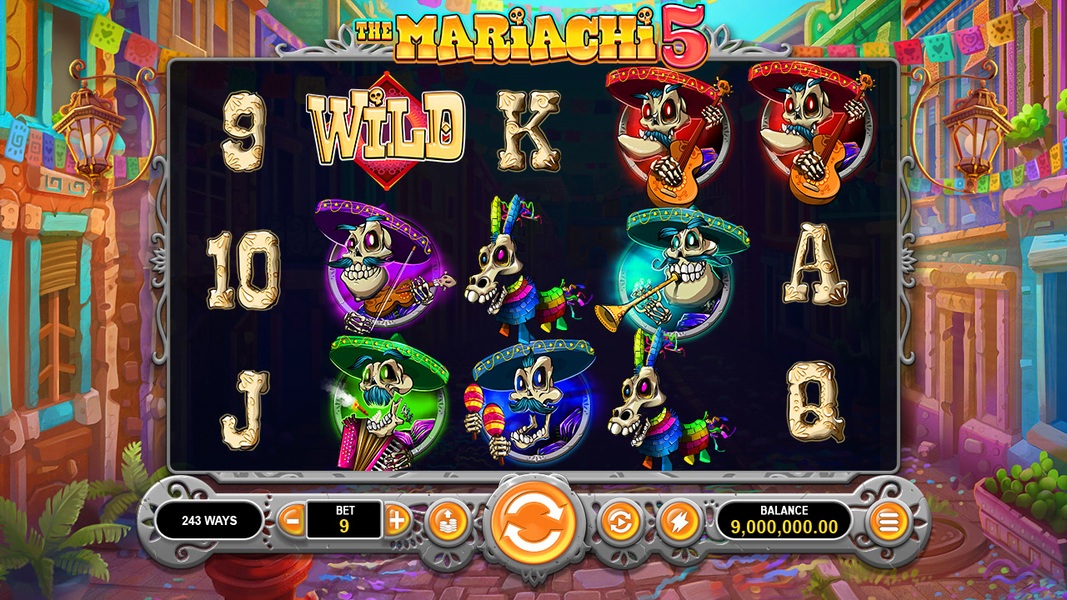 2. The Mariachi 5 (RealTime Gaming)
RealTime Gaming's The Mariachi 5 video slot raises the bar with its 5 reels, 243 paylines, and jackpot of 6,000x your stake. Many of the industry's big wigs hail it as RTG's best slots for 2019.
With sprawling graphics, this Mexican-themed slot game sports an RTP of 96.97% and a unique Free Spins feature with multiplier wilds of up to 8x. Primarily, the free falls feature allows casino patrons to choose their own volatility (low, medium, or high variance). The more free spins you have, the smaller the multipliers. With game releases like this, it is evident that RealTime Gaming never stops moving forward.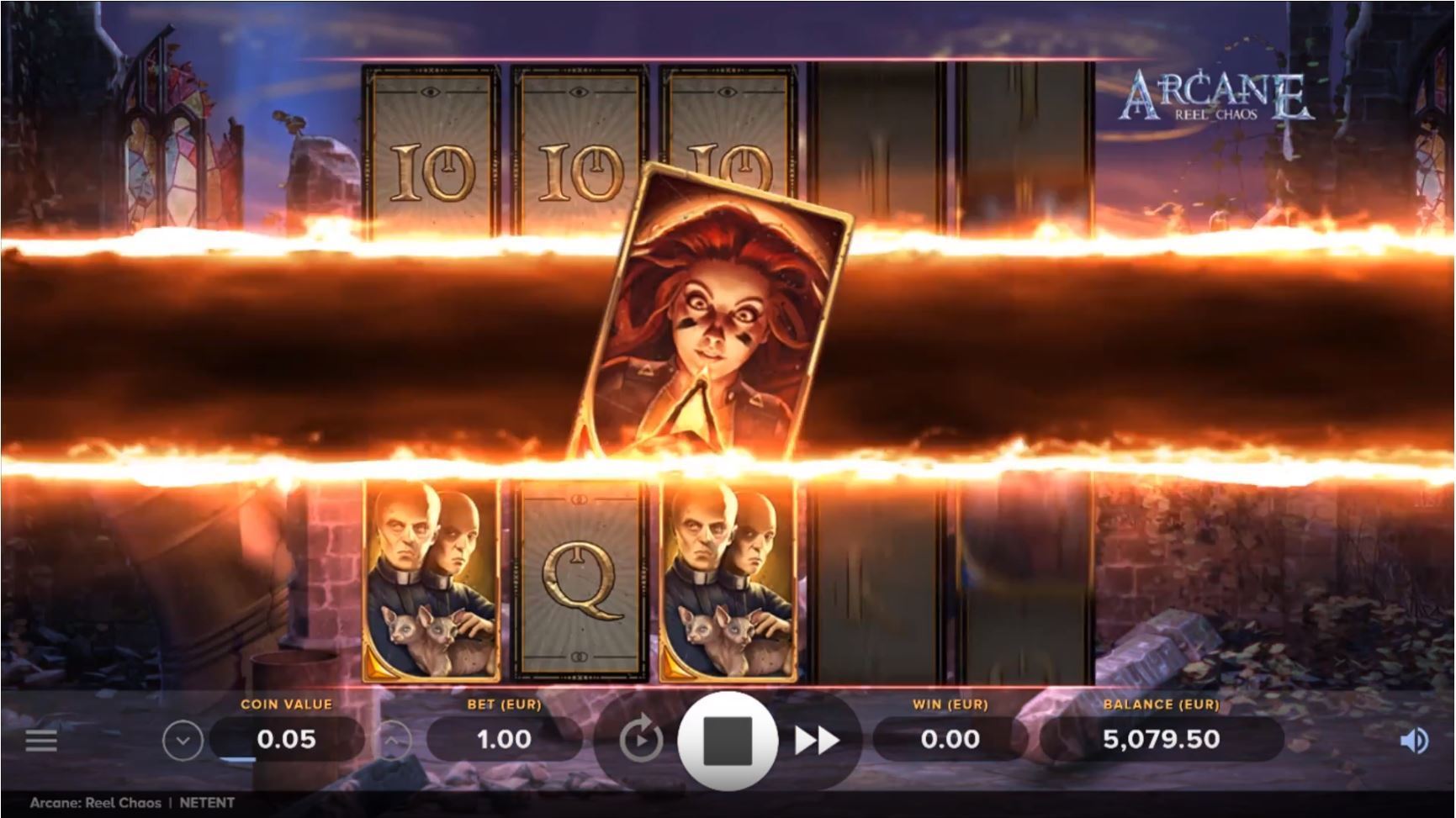 3. Arcane Reel Chaos (Net Entertainment)
Arcane Reel Chaos, powered by Net Entertainment, is a glorious spectacle! This medium to high variance 3D slots blends all elements into a masterful synthesis. The theme of the slot machine sets you up against the villain named Deep Pockets.
The visual fidelity is stunning, and its in-game bonus rounds (Free Spins with big multipliers and Super Power) will make you scream from the rooftops – I am a fan! The anticipation offered by it on each spin, it's Marvel comic-type characters, and the prospect of winning the jackpot of £242,500 kept on drawing us back.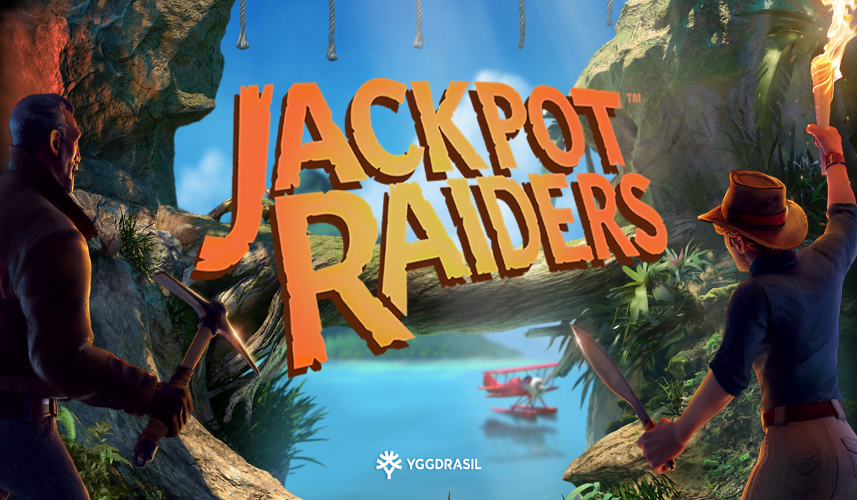 4. Jackpot Raiders (Yggdrasil)
Jackpot Raiders from Yggdrasil is a fully-immersive progressive jackpot slots that deserves your attention. It's an Indiana Jones-like adventure-themed slots with 5 reels and 20 paylines that are divided into 5 jackpots of up to $15,000 (4,500x your stake in the free spins) as well as a gripping in-game (Free Spins, Pick Me, Compass and Treasure Hunt) bonus rounds. The game is at 100% throttle, 100% of the time. Suffice to say it is the perfect slots title for all the jocks in us.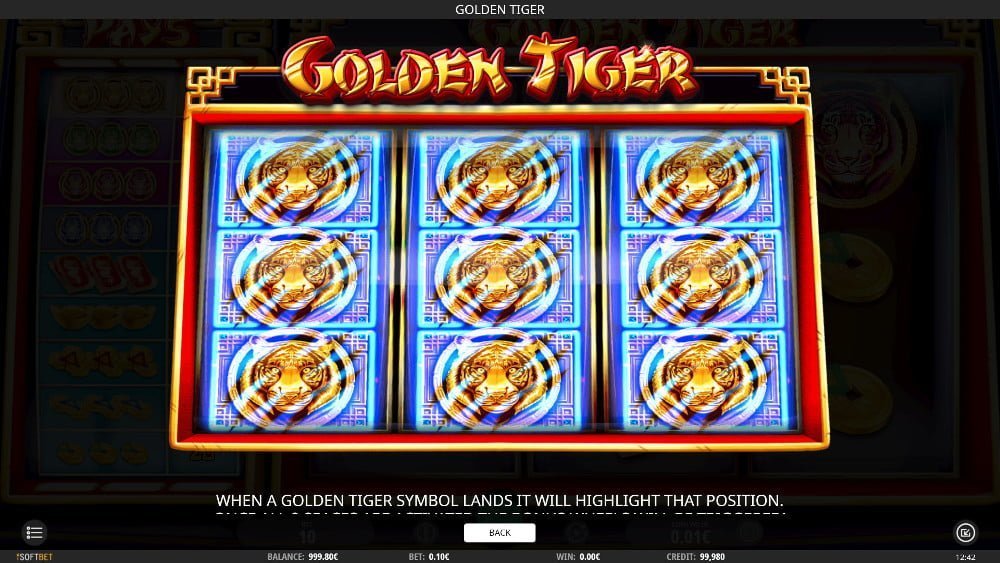 5. Golden Tiger (iSoftBet)
iSoftBet's Golden Tiger progressive slots brings a lot of innovation to the reels, albeit in a different kind of way. Unlike previous iSoftBet releases it is not laced with pin-dropping audio, nor does it have decadent visuals. Instead, its strength lies in its simplicity with an RTP of 95.95%, 2x multiplier matching symbols wins and stacked wins where the multipliers can shoot up to 10x. It is not linked to a progressive jackpot pool. As a result, its jackpot of 1,000x (£10,000) remains fixed, regardless of how many times it is played. Overall, it's a challenging slots.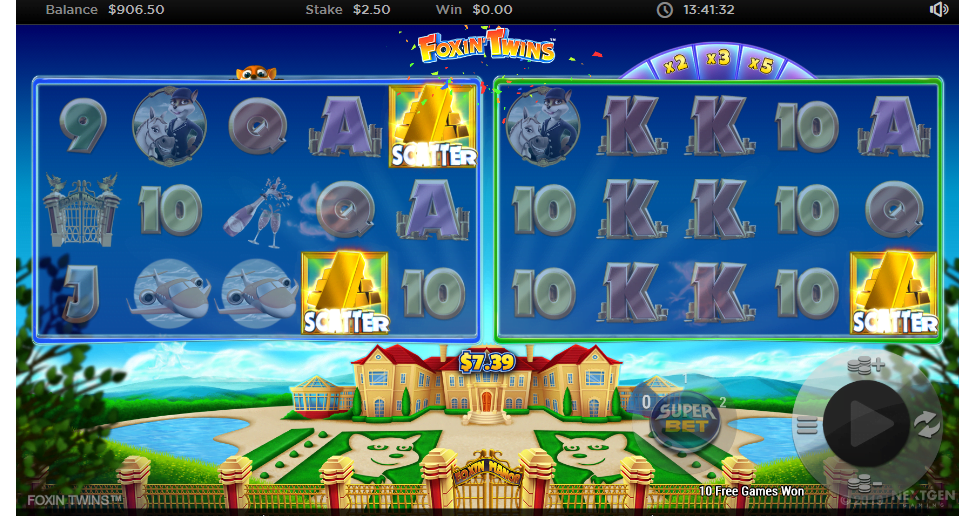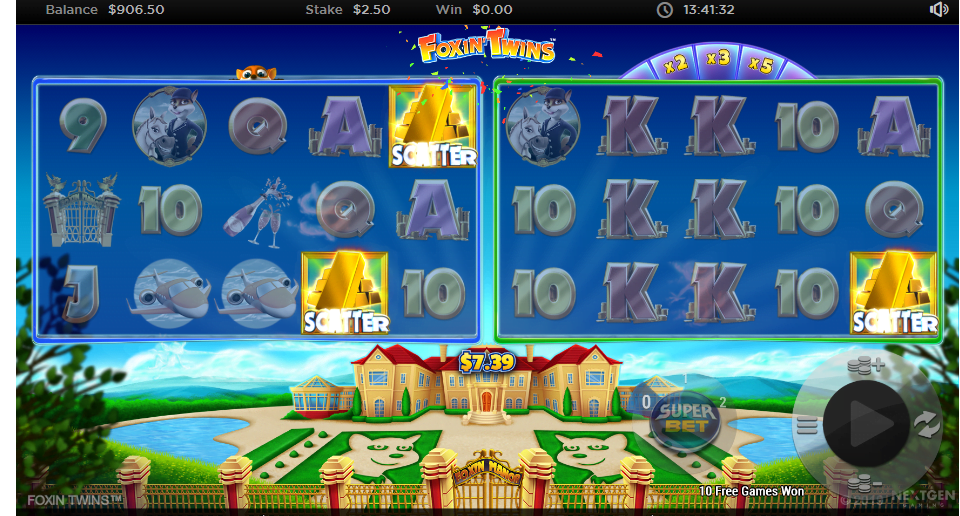 6. Foxin' Twins (NextGen Gaming)
NextGen Gaming's Foxin' Twins, a high variance video slot is played on an unusual reel set of 5×25. Feature-wise, play is built around the wild, and a Free Spins feature where up to 200 extra spins can be gained, along with a multiplier of 20x on a single free spin!
With a massive jackpot of more than 20,000x your stake on a single spin/free spin, the sheer scale and bonus variety offered by Foxin' Twins is enthralling; we can honestly say we've never played anything like it before! It has a lot of moving parts that's packed with imagination and entertainment.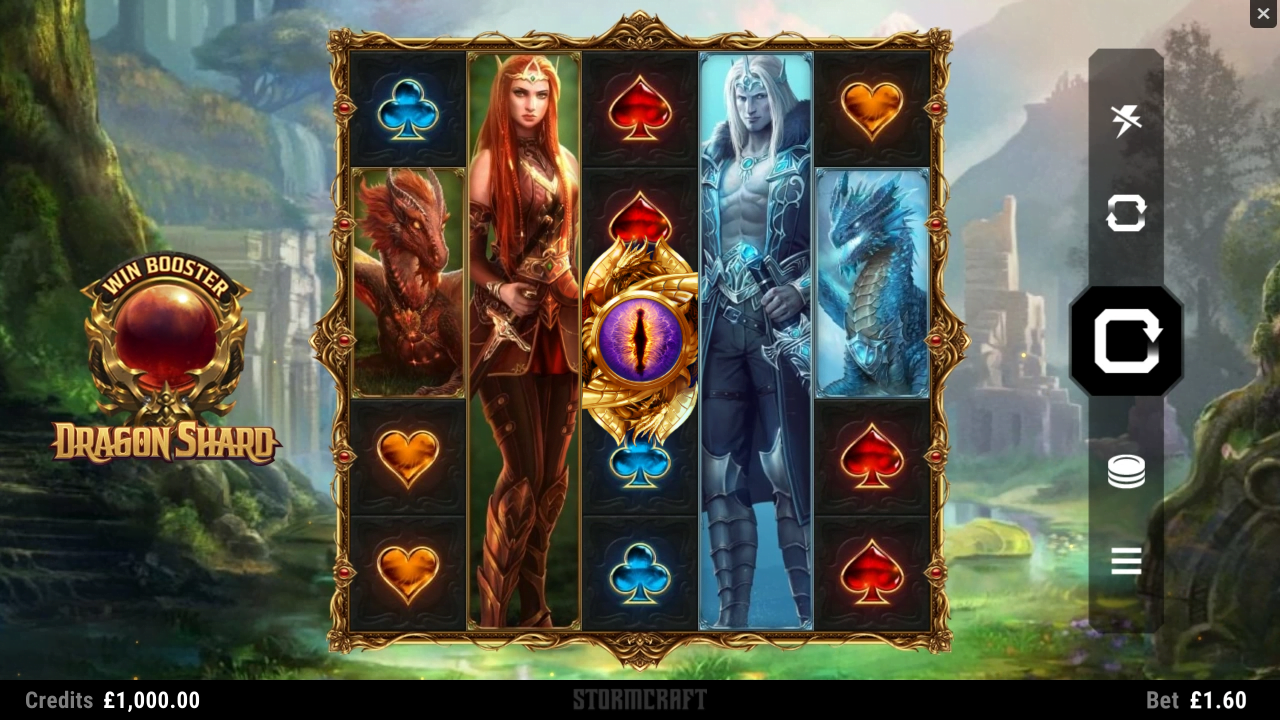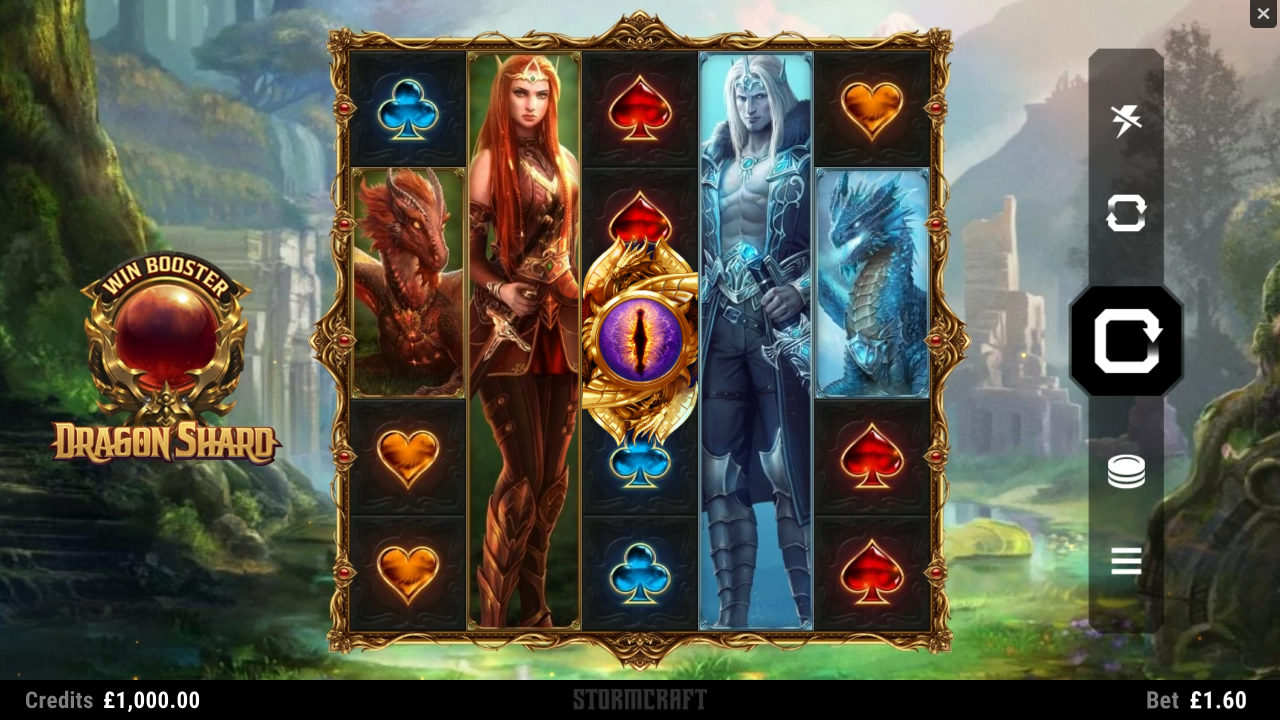 7. Dragon Shard (Microgaming)
Dragon Shard is a 3D fantasy-themed video slot powered by Microgaming that sports engrossing visuals. The online slots ropes you in from the very first spin with a captivating Free Spins feature that awards 10 free falls and a Mystery Symbols feature! It is playable on mobile devices, and bets per spin is £0.05 to £200. It has 40 paylines, 5 reels and offers a top jackpot (non-progressive) of £160,000 (800x your stake).
Unique to it is a 'Win Booster' feature that can be activated. Bear in mind that two things happen when the feature is used: Your average bet per spin increases and the RTP goes up. Aesthetically, Dragon Shard, with its gorgeous visuals, makes Jurassic World almost as compelling.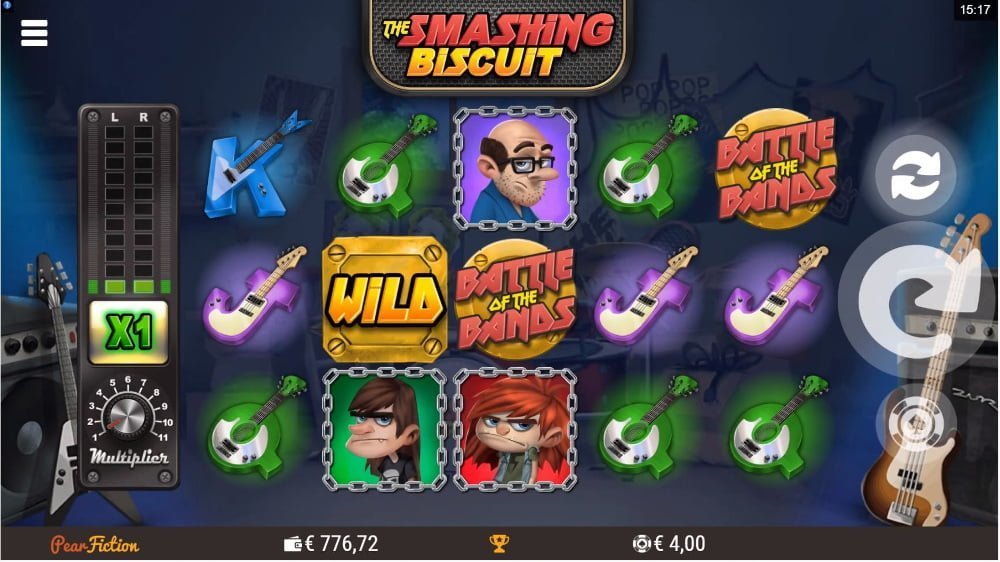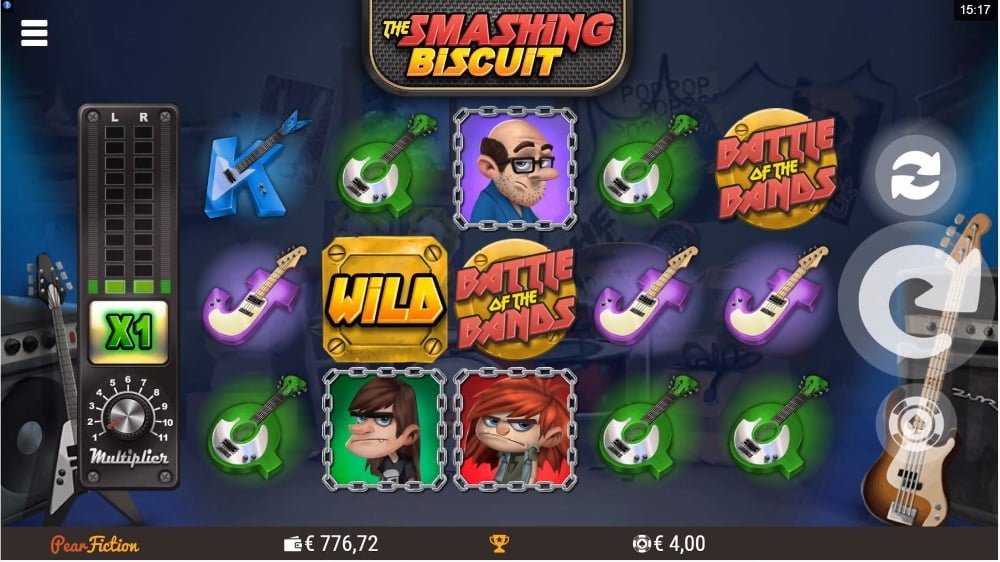 8. The Smashing Biscuit (Microgaming)
Microgaming's latest slot releases copped a fair amount of criticism because the standard of its games has dropped, especially when compared to those of its competitors. Make no mistake though, they are trying hard, yet it would be better if the vendor rolls out fewer games while focusing more on quality as opposed to quantity. No matter what, who are we to judge.
The Smashing Biscuit video slot is another collaborative effort between Microgaming and PearFiction Studios. It is a cracking slots that's as funny as it is interactive. It pays as much as £50,000 on a single spin, is of medium volatility, has a Progressive Multiplier that goes up to 11x, a Dad Bonus and central to it, is a re-triggerable Free Spins element that awards up to 21 free spins. It's an accomplished slots from another small team studio that offers some silly and infectious fun!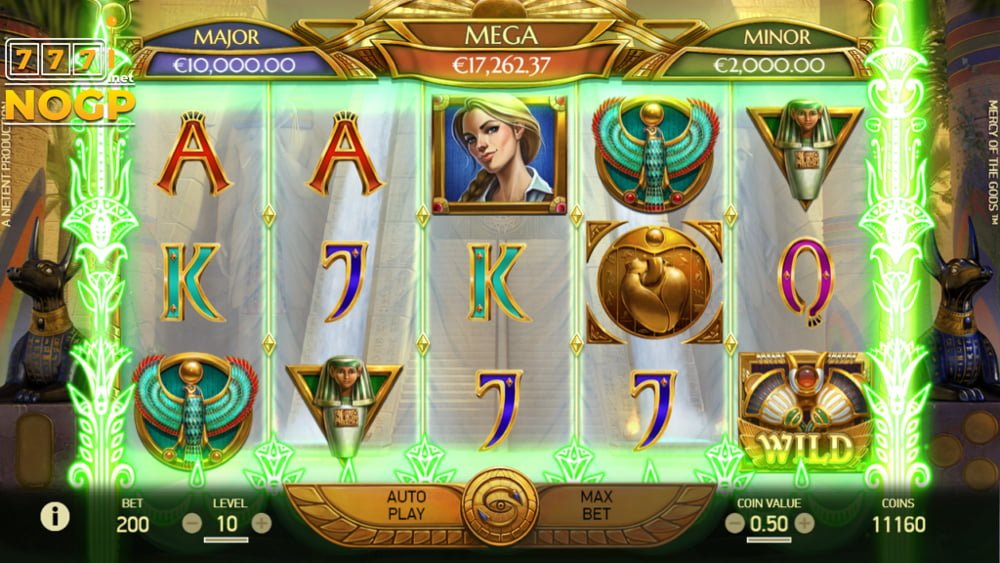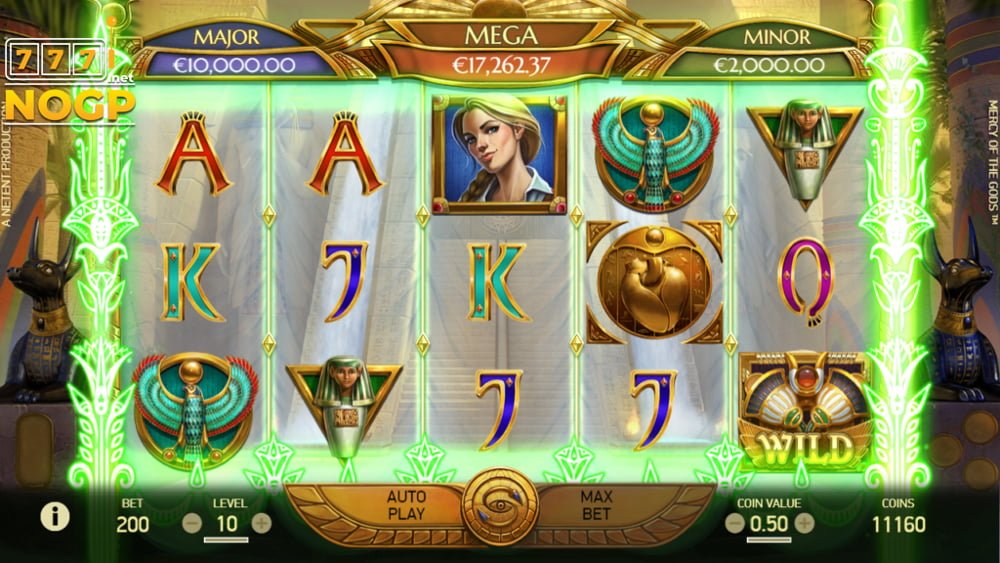 9. Mercy of Gods (Net Entertainment)
"Mercy of Gods progressive jackpot is NetEnt's version where Indiana Jones meets Lara Croft, and it is rip-roaring stuff!".
If we look at NetEnt's Mercy of Gods progressive jackpot slots, there's no other adjective that aptly describes it, other than Epic in every sense of the word.
We're off to the land of Egypt, accompanied by a beautiful adventurer/archaeologist as she searches for the lost treasures in ancient Egyptian tombs. With 3 distinct jackpots (Mini, Major, and Mega), a Free Spins feature that gives you up to 12 freebies, RTP of 96.64% and a few other goodies; Mercy of Gods is both deep and innovative. Its presentation and design are filled with explosive set pieces that are tied together by a very decent yarn.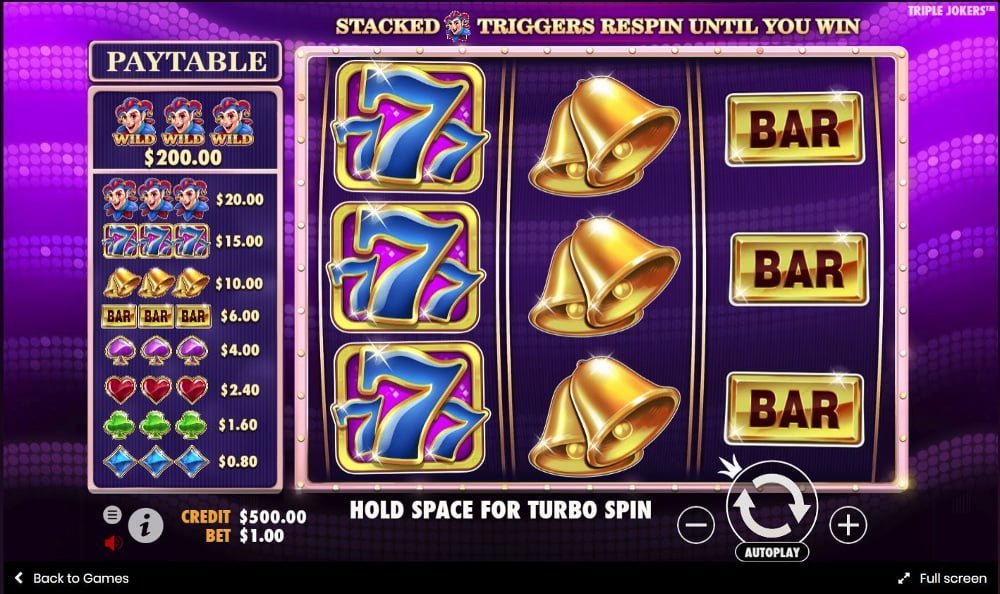 10. Triple Jokers (Pragmatic Play)
Triple Jokers powered By Pragmatic Play won't go down as the video slot with the most polished visuals, yet it's a classic 3 Reel game. With a top jackpot of £50,000 to be had on a single spin, its mechanic pivots around the Smiling Joker (Stacked Wild) and a Re-spins feature. It's the quintessential one-armed bandit slots with a respectable RTP of 96.51%. And it's as much fun as it is unpredictable.