As a software supplier to online casino games Rival was established in 2006. The vendor practically went silent for a few years but bounced back with a vengeance in 2014.
One of the standout features about the supplier is that it's one of few iGaming companies that still accepts players from the United States.
If you're looking for games with visual appeal you might be looking at the wrong place; the graphics and animations could best be described as adequate. However, the slot games especially the vendor's i-slots takes things up a notch or two but games such as video poker are just downright basic.
The games are available for play in a browser based or downloadable format. There have been cases where players downloaded the software onto their PCs but struggled to log in or got blocked for some mundane reason. Based on my experience with the Rival software rather stick to the Flash version.
Rival does not spoil players for a large Blackjack variety, in hindsight its blackjack library is very limited. Mac and PC players can be play "21". The lobby of Rival powered operators are easy to navigate, the games are above par and each online casino offers new patrons perks in the form of sign on bonuses, comps for dedicated play, on-going promotions, cashback on losses and tiered VIP programs that rewards high rollers.
"You'll find a blackjack table where you can play single or multi-hand blackjack in an environment that matches your style of play and skills."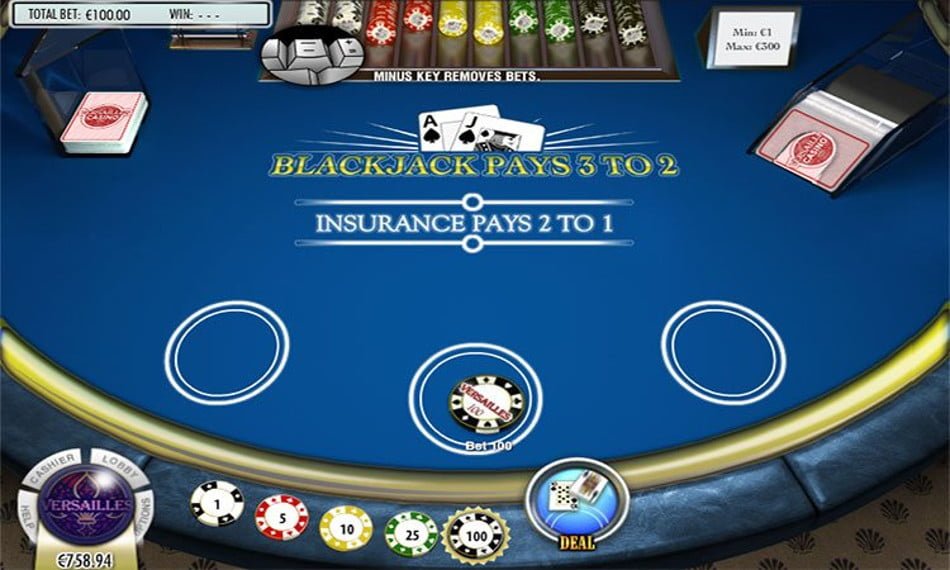 Rival Blackjack
When it comes to blackjack one of the caveats I have is that online casinos still fail to disclose the amount of decks they use, the Rival software platform is no exception.
I contacted a few Rival powered online casinos and no one could tell me how many decks they used. What I do know is that it uses the standard blackjack and multi-hand version. The latter version allows you to play up to 3 hands. Herewith the rules:
Blackjack
Decks: Fails to disclose how many are used.
On a soft 17 the dealer hits.
The player can double on any 2 cards.
You can double after a split.
Up to 4 hands can be split but not on Aces.
You're not allowed to surrender.
Table limits vary from $1 to $200, but can shoot up to $1,500 in the multi-hand version.
If the casino uses 8 decks it's safe to assume that the house edge will be around 0.66% but it's not a given.
Multi-Hand Blackjack
Decks: No idea how many are used.
The dealer hits on a soft 17.
The dealer is allowed to 'peek' for blackjack.
On a 9 or 11 the player is allowed to double.
You can double after a split.
You are not allowed to surrender.
The player is allowed to re-split up to 4 hands.
Once again if 8 decks are used the house edge could be 0.90%.
In summary. Although the visual side of Rival's Blacjack is not the best I've seen it does offer patrons a realistic casino experience with a few customization options in between. Just make sure that you understand the game's odds, rules and basic strategy before you play.